Mawa gujiya – gujiya stuffed with sweet mawa and dry fruits ,a holi special sweet preparation
                                                                            HAPPY HOLI TO YOU ALL!!!!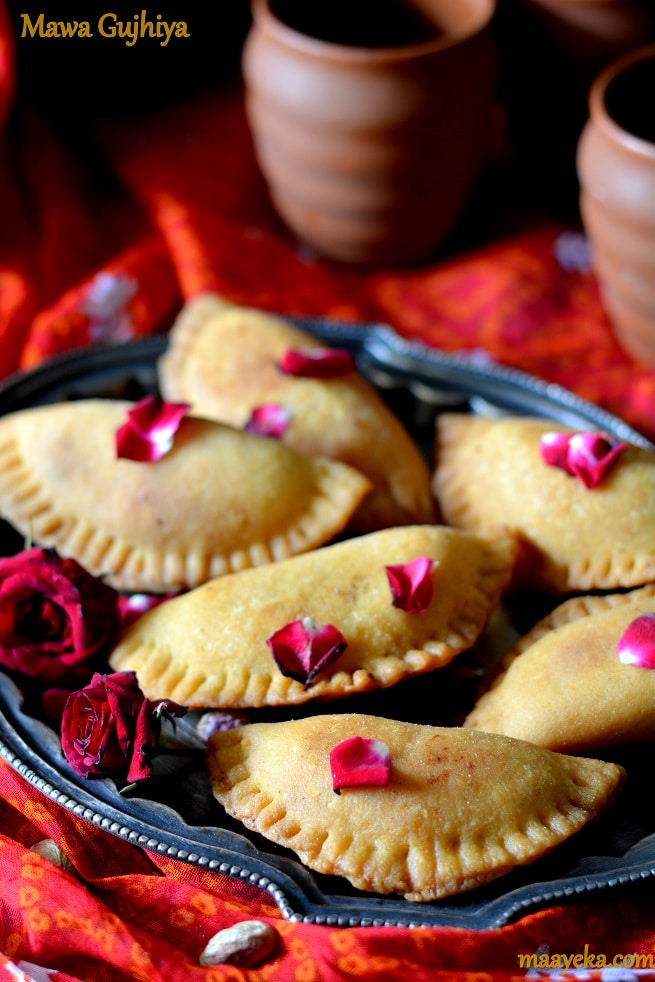 I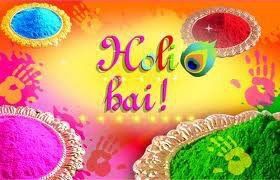 INGREDIENTS:-
Refined flour-1.5 cup
Melted ghee or oil- 5 t.s
Baking powder-1/4 t.s
Khoya (mawa)-1 cup
Sugar-1/2 cup
Dessicated  or grated dry coconut-4 tbls
Crushed mix nuts-4 tbls
Cardamom powder-1/2 t.s
Poppy seeds-3tbls
PROCEDURE-
Roast mawa in a nonstick pan for 2 minutes or till become light brown in colour (you can skip this step if you are not making in big quantity).take out in a bowl and let it cool down.
Dry roast poppy seeds in a pan.
Take refined flour in a bowl ,add ghee or oil in it and mix well.
Now add enough water to make a medium soft dough.
Rest the dough for 20 minutes.
Add sugar, nuts, poppy seeds, coconut and cardamom powder in the khoya(mawa) and mix well.
Make small balls from the dough and roll out small poori's from it.
Apply little water on the edges of the  poori.
Take 1.5 t.s stuffing and put in the centre of the poori and fold it like a half moon.
Press the edges nicely with your fingers ,then press the sides with a fork to seal the edges and to give a nice pattern.
Heat oil or ghee in a pan ,fry gujhiya's on medim flame till golden brown in colour.
Drain on a tissue paper and store when cool down completly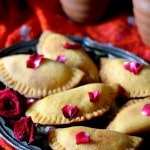 There is no Nutrition Label for this recipe yet.