Moong daal ki mangodi
Sun-dried spicy lentil nuggets – a perennial ingredient for a variety of northern Indian dishes.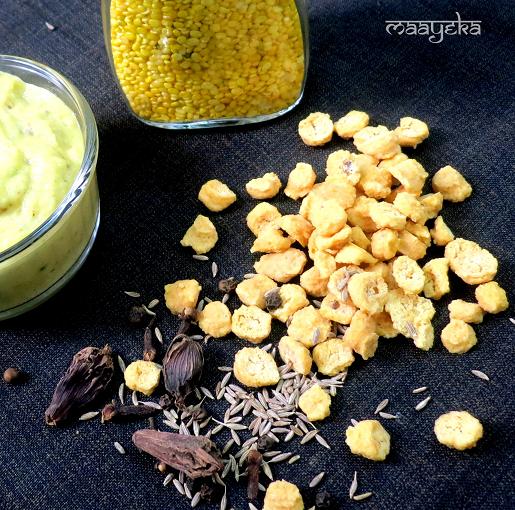 A few days ago I posted recipes of Vadi Baingan and Methi Vadi nu Saak. Some of you had asked questions about what is are vadis and how to make them.
There are two types of  mangodis /vadis – Moong Daal mangodi /Vadis (Yellow Lentil Nuggets) and Punjabi Vadis (Black Gram Nuggets). Punjabi vadis are made with black lentils (urad daal), and are spicy and bigger in size and have to crushed to smaller bits before using.
Moong daal  mangodi /vadis are smaller in size, made from moong dal and are less spicy. Vadis are easily available in market but the quality and taste of home made vadis is always better. You can add spices of your choice into them, since the ones available in the market are just plain salted.
My mother used to make these moong daal mangodi /vadis in large quantity (enough for an year) for me, my sisters and herself, so today I am sharing my mother's pic with all of you, as she's setting out the vadis to dry in the sun.

What ever I know, I have learned  from my mother, a great human being, a strong woman and a wonderful mother.
                                            
                                                      Love U Mom!!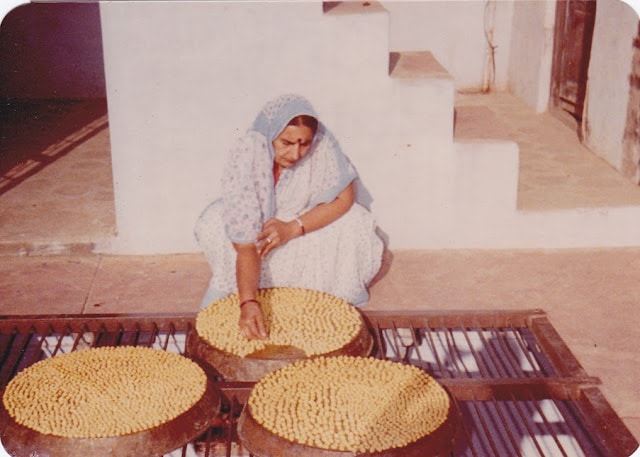 INGREDENTS:-
Yellow Lentils (Moong Daal) – 1/2 cup
Black Cardamom Seeds – 1.5 tsp
Pepper corns-1tbsp
Green Chilli – 2
Ginger – 1/2 inch
Cumin seeds – 1/2 tsp
Asafoetida – 1/4 tsp
Cloves – 8
Salt – 1/4 tsp
PROCEDURE:-
Wash and soak moong daal for 2 hours.
 Grind the soaked daal with cloves,green chilli and ginger to make a smooth and thick paste.
Crush black cardamom seeds  and peppercorn and mix in the  paste.
Take the paste in a bowl , add asafoetida and mix  for 1 minute to make it fluffier.
Spread a plastic sheet or greased plate in sun light (or in a room)
Take some portion in your hand and drop small chick pea sized drops on the sheet.
You can fill this mixture in a squeeze bottle (the kind that you use for making jalebis or storing ketchup) OR You may also make a plastic cone like you make for applying henna (mehendi), fill it with the mixture and make vadis by pressing the cone.
Then let them dry for 2-3 days depending on the sunlight available. You can also dry them inside an airy room in case you do not have access to spots with direct sunlight.
When the vadis have dried completely, store in an air tight jar and use when needed
Note-
1. You can also make these vadis with just salt, asafoetida and chilli powder if you don't like them too spicy.
2. Shallow fry them in hot oil before adding in any curry or subzi.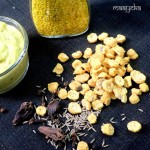 Print Recipe
How to Make Moong Daal Mangodi , Badi , vadi