Chocolate mug cake made in microwave in just a minute
I love to bake but have limited my baking experiments now as my children are not so fond of baked goodies due to the calories its loaded with so I am left with just one option to try small sizes of cakes and cup cakes to bake.
Microwave in my house is used just for heating purposes,never cooked anything in it. I read many recipes to make 1 min chocolate mug cake ,cake and muffins in microwave but never tried any as in my opinion anything cooked ,baked or steamed will turn a bit dry and rubbery as compared to normal stove top cooking or oven baking.
There are so many microwave mug cake recipes on the net but I was a bit skeptical about trying them, but when I saw the mug cake recipe on Shireens 
blog
,I wanted to give it a try and believe me it turned out so moist and good that who ever tasted it loved it.
The ingredients to make
1 min chocolate mug cake
are simple and easy and you can adjust the sugar and coco powder according to your taste.Addition of nuts and choco chips is optional ,you can add or just skip them.
Do try it and you will surely get addicted to this easy and quick mug cake,its so easy that even your kids can make it when ever they want to treat themselves.If you love baking then do check many baking recipes on my blog –
here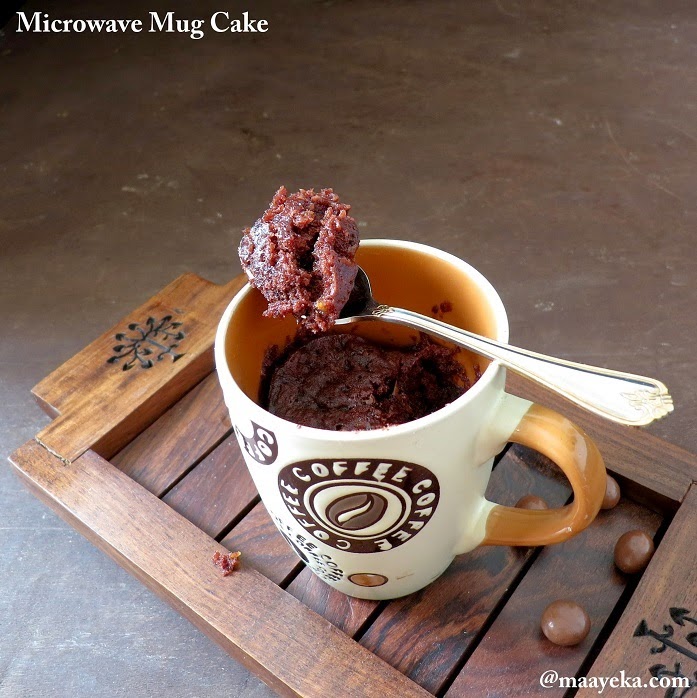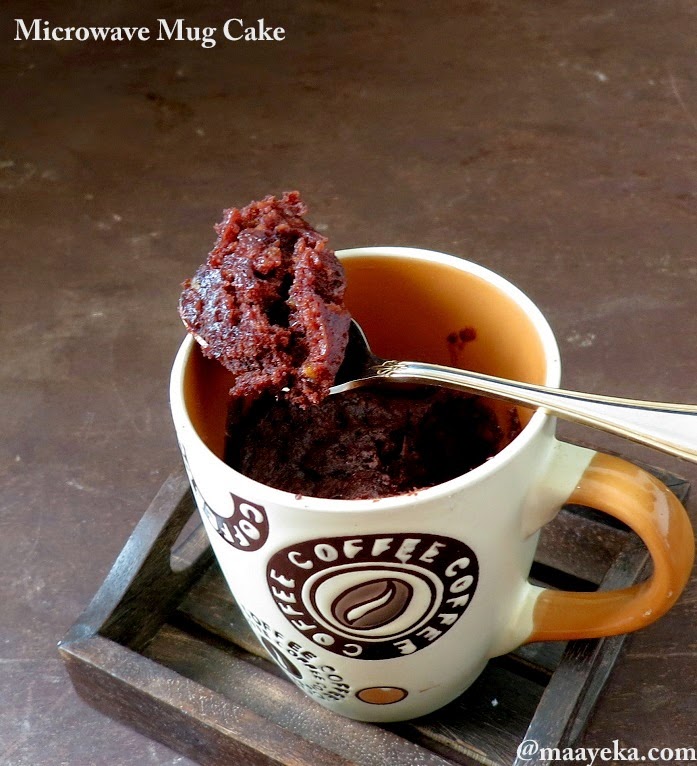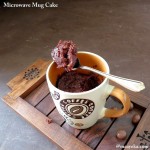 Take a microwave safe mug.

Add flour,sugar,coco powder,salt and baking powder.

Mix well and add choco chips and walnuts and mix

Now add milk, jam and oil.

Now keep the mug in the microwave.

Cook on micro high for 1 minute 10 seconds.

Now remove from microwave and ENJOY
You can add any fruit jam, marmalade or nutella of your choice ,I have added my favorite orange marmalade.
Addition of nuts and choco chips is optional ,you can add or skip them.
Cooking time may differ slightly depending on your microwave
It taste great with ice cream 🙂
Nutrition Facts
1 Min Chocolate Mug Cake - Eggless
Amount Per Serving
Calories 369
Calories from Fat 180
% Daily Value*
Total Fat 20g 31%
Cholesterol 4mg 1%
Sodium 157mg 7%
Potassium 224mg 6%
Total Carbohydrates 35g 12%
Protein 6g 12%
* Percent Daily Values are based on a 2000 calorie diet.