Mango Dip with Mint – A tangy and spicy dip of yogurt, mint and ripe mangoes
Mango season has just started in India and you can see mangoes every where in the market. People are busy planning to make and try different types of mango pickle for this season. Mango is named as the king of fruits but we Indians not only eat it as a fruit but also makes different types of chutneys, pickles, and desserts with mango.
I make many different types of mango pickles and chutneyes  and my favourite is Punjabi Mango Pickle, and the delicious- Aam ki Launji, Gujarati mango pickle, Aam ki instant chutney, the refreshing sweet and sour Aam ka Panna.
Today I am posting the first Mango recipe of this season. This mango raita is a favourite in my family along with the healthy Palak raita and Beetroot raita.It can be served with rice, roti or as a side dish with your meal, and it pairs well with every thing. The tangy taste of yogurt goes very well with the sweet taste of ripe mango, addition of mint, black salt, and roasted cumin enhance the taste of this delicious Mango raita.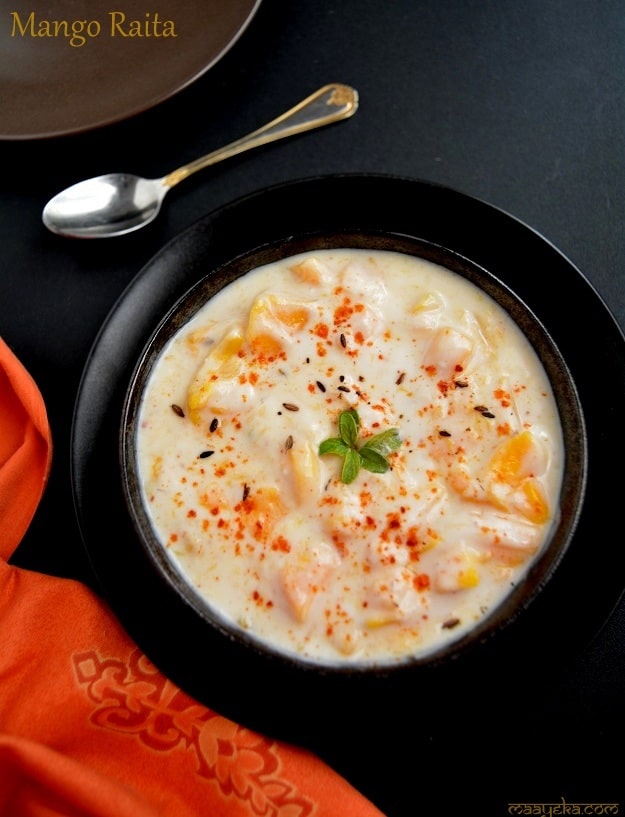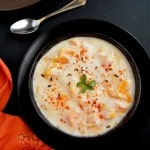 Peel and chop mango into small pieces.

Whisk the yogurt to make it smooth.

Add all the spices and mint in the yogurt and mix it well.

Now add the chopped mangoes and mango pulp in it and mix gently.

Chill and serve with rice ,roti or as a side dish with your meal

Garnish with roasted cumin,chili powder and mint before serving.
There is no Nutrition Label for this recipe yet.