Indonesian Cauliflower curry cooked in coconut milk and mild spices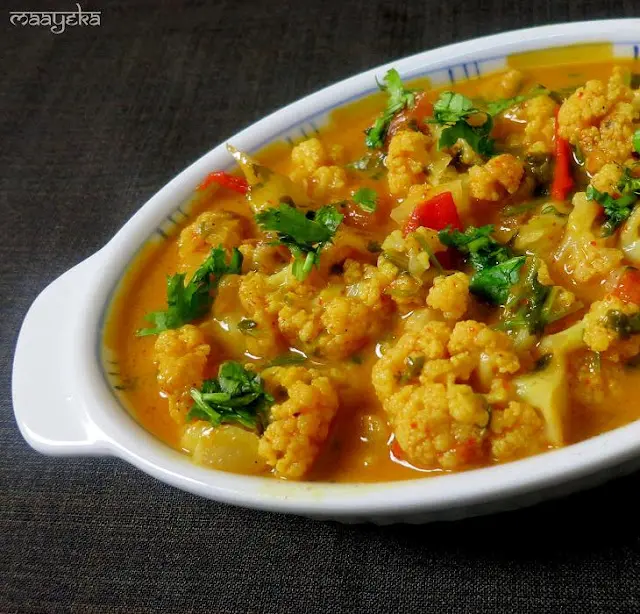 Blogging gave me an opportunity to know and make so many wonderful friends and learn cuisine from all around the world.
this Indonesian cauliflower curry I learned from a friend of mine,its mild and taste awesome.use of coconut and few spices enhance the taste of cauliflower .
INGREDIENTS-
Cauliflower – 300 gms
Coconut milk – 350 ml
Tomato -1/2 (medium)
Tamarind pulp -1 tbsp
Water -100 ml
Pepper powder-1 tsp
Chilli powder -1 tsp
Turmeric -1/2 tsp
Salt-1 tsp
Fresh coriander-1 tbsp
PROCEDURE-
Wash the cauliflower and make medium thick florets
Heat oil in a pan add florets and saute for approx 2 minute on medium heat.
Add coconut milk,chopped tomatoes and 100 ml water.
When it start boiling add pepper powder,red chilli powder,turmeric and salt.
Cover and cook for 5 minutes on low heat.
Add tamarind pulp ,cover and cook till done.
Add fresh coriander and serve hot with boiled rice and chapati.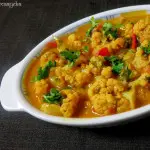 Print Recipe
Indonesian Cauliflower Curry