Namaste!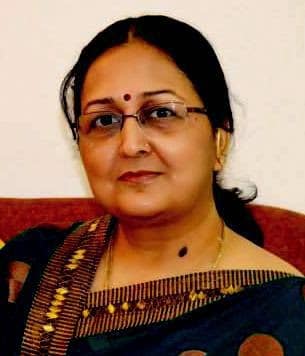 Welcome to Maayeka – my blog on vegetarian sattvic recipes.
My name is Anjana Chaturvedi, and I've been living in Dubai for the past 30 years. I am originally from Mathura, a small city in Uttar Pradesh, India – and the flavours of Uttar Pradesh reflect very distinctly in my cooking. My blog features Sattvic cooking – cooking without onions or garlics. Sattvic, according to Ayurveda – is cooking for a healthy and balanced body and therefore avoids all ingredients that produce excessive heat in the body.
I started this blog sometime in 2011 when my daughter started taking interest in cooking and ask me incessantly on queries regarding cooking, I decided to put all of them on the internet so that it may serve as an easy reference for her forever – and with time this blog started helping many other youngsters like her, all around the world.
I make every effort to make recipes as easy as to follow as possible, and always offer several options on substitution and workarounds for specific ingredients in my recipes. But I do understand that certain Indian ingredients are hard to come by in many cities across the world, and certain techniques may be a little tricky to master at the first attempt.
You're more than welcome to drop me a message me on
facebook
, or just ask the questions in the comments section. I love replying to readers – it gives me the motivation to keep writing, and a chance to know you :).
Love and God bless!
Anjana