Home made Aloo papad and aloo sev /Indian Potato Crisps
Potato papads …most of you may not be familiar with these papads because they are not as easily available in the market as most other daal papad's etc.but these are by far, the best of all.
My favourite childhood memories include making these delicious papads at my mother's and granny's place, where she with her neighborhood friends would make papads from kilos of potatoes, which would then last for an year.
The ideal season for making these papads is before the arrival of holi, as the quality of potatoes available at that time is perfect, and the weather is dry and sunny – just right for drying these papads in open air.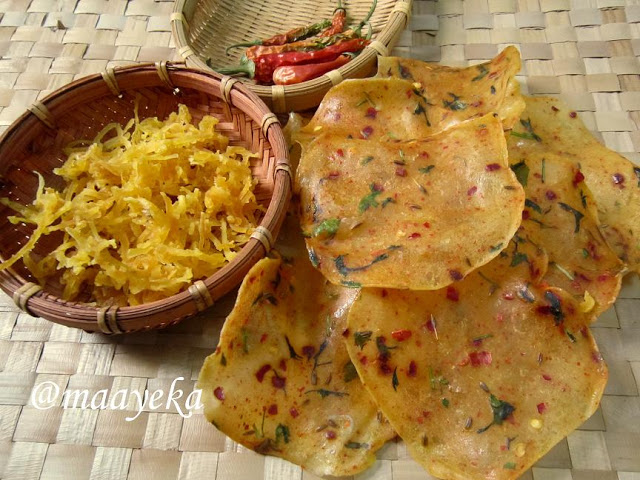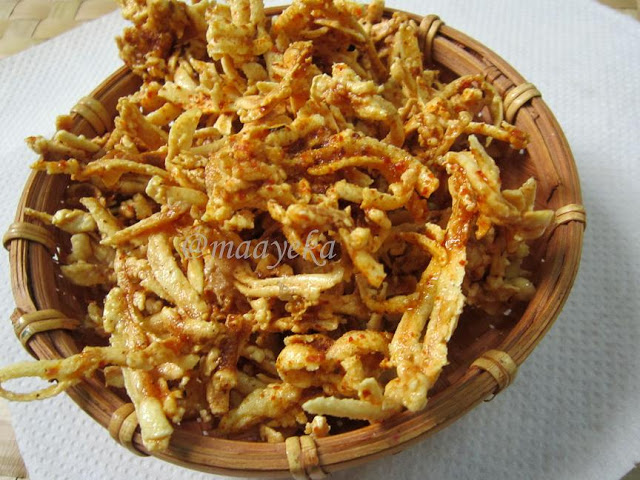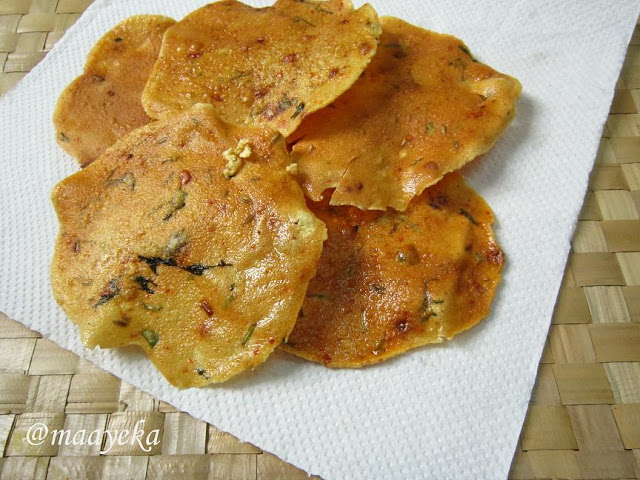 Wash and boil the whole potatoes. Do not cut them into pieces before boiling, as they will end up absorbing the water.

Peel and grate them, and then mash them with your palm to make them smooth. My mother used to grind them on a sil batta(a slightly oval mortar and a flat pestle - traditionally used to make chutneys in India.

Add salt, chill powder OR chilli flakes,chopped coriander and cumin seeds.Mix well and make small balls from this dough.

Prepare space for drying the papads by spreading a big plastic sheet (A) in the sun or under the fan, for drying the papads.

Take 2 small thick plastic sheets of same size , or use empty plastic food packages like amul milk packets.

Grease Both sheets, and put the potato ball on one and cover with other.

Now roll with a rolling pin or press with your hand to make a small thick poori.

Remove the upper sheet upper sheet and transfer the papad on the big plastic sheet carefully and slowly.

Repeat with all the papads. Flip the side after approx 8 hours

It will take 2-3 days to completely dry in a room, or 1 day in the sun.

Store in an air tight container and use throughout the year

Deep fry in hot oil from both sides when needed.
Boil and peel the potatoes and then grate directly over a plastic sheet.

Turn gently after 8 hours or till dry from top.

Store when dried completely.
How to Serve :
Deep fry in hot oil.and drain.
Sprinkle salt, chilli powder and mango powder over the fried sev.
Serve as a snack with tea.
There is no Nutrition Label for this recipe yet.