Coconut Cookies- delicious soft coconut cookies
Merry Christmas and Season's Greeting !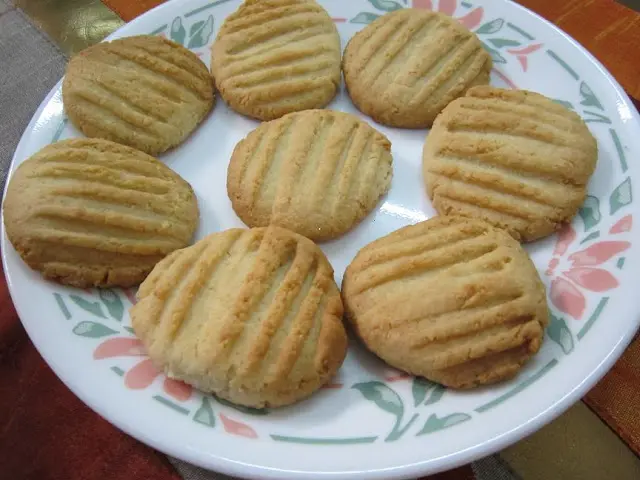 INGREDIENTS:
Preparation time-10 min
cooking time -25 min
serve-8
Refined flour – 2 cups
Desiccated coconut – 80 gms
Icing sugar – 110 gms
Vanilla essence – 1 tsp
Baking powder – 0.5 tsp
Baking soda – 0.25 tsp
Unsalted Butter – 80 gms
Milk – 5 tblsp
PROCEDURE:
Sieve refined flour and baking powder together .
Take soft butter in a bowl, add icing sugar and mix gently.
Add vanilla essence and  coconut to the butter, and mix again
Now add the butter mix to the flour and mix with your finger tips.
Add milk and mix gently and make a dough.
Roll to make a cylinder and make thin slices from the dough.
Flatten the pieces a little with your hands and then with  a fork, to get a nice pattern on the biscuits.
Place in a baking tray and bake in a preheated oven on 150 degrees for 25 minutes.
Cool on a wire rack for an hour and your coconut cookies are ready to serve.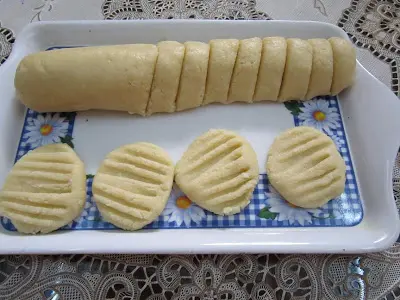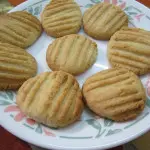 Print Recipe
Coconut Cookies