Strawberry jam- Home made fresh chunky strawberry jam
Strawberry Jam- During my food preservation classes in school I learned to make different types of pickles, jams and jellies .I used to try making jam and squashes before my marriage and my siblings loved all my trials sometimes even the failed attempts:D , they loved the apple jam the most and they even ate that with their aloo parathas !! , as bread was not easily available in the nearby stores it was only available in the main market .
But as I personally like pickles the most so I am always busy in trying and making different types of pickle and jam not that often ,but as now the market is flooded with fresh and colorful fruits that I got tempted in trying a few jam recipes and which my family loved very much.
Home made preserves are also a very good gift idea ,home made jams and pickles are always loved and appreciated by everyone's.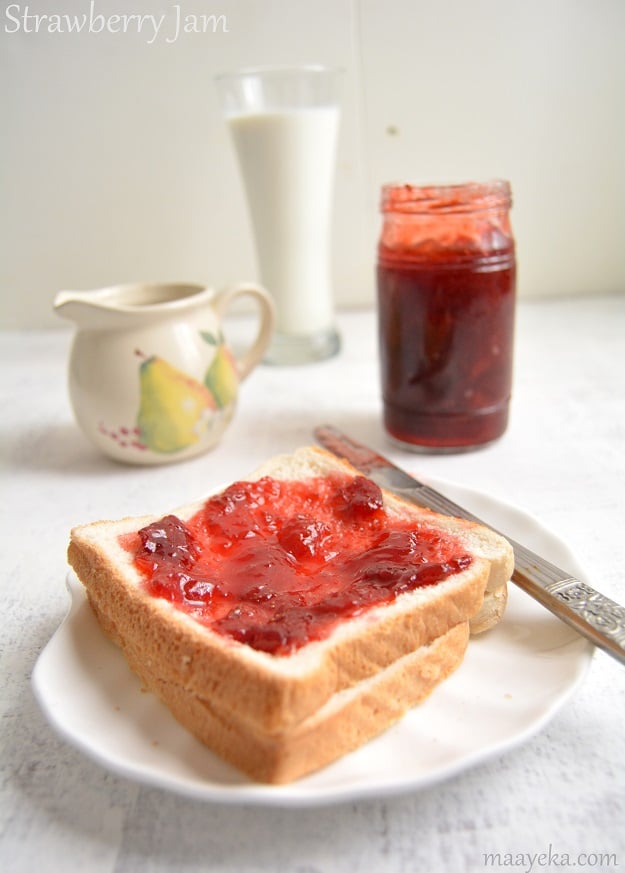 Today I am sharing my personal favorite chunky strawberry jam which is quite easy to make and tastes amazing .Home made jam's have a very fresh and rich taste as they are free of any artificial colour and flavoring. You don't need to add any preservative in it unless you are making it in bulk .
To make the jam The fruits should be washed and dried properly and the jar should be sterilized properly either by boiling in hot water or just keep it in microwave for a few minutes to ensure a good shelf life .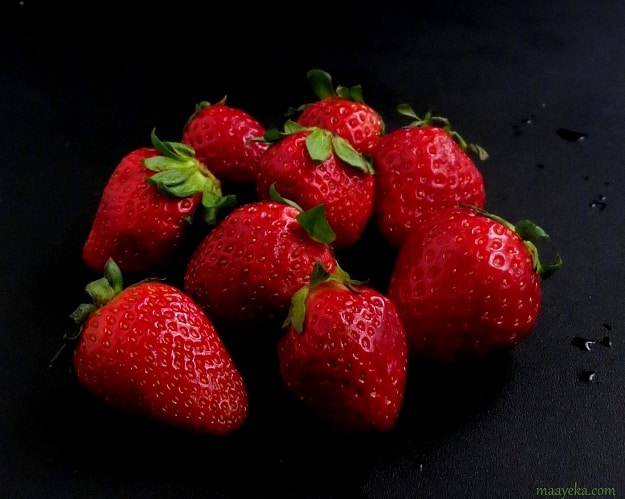 You can make the jam smooth or make it slightly chunky,i personally prefer a little chunky jam, choice is yours. But you have to be careful about the thickness and the texture of the jam, else the strawberry jam recipe is quite simple to follow.