Roasted Eggplant and Potato cutlets filled with spicy cottage cheese and herbs.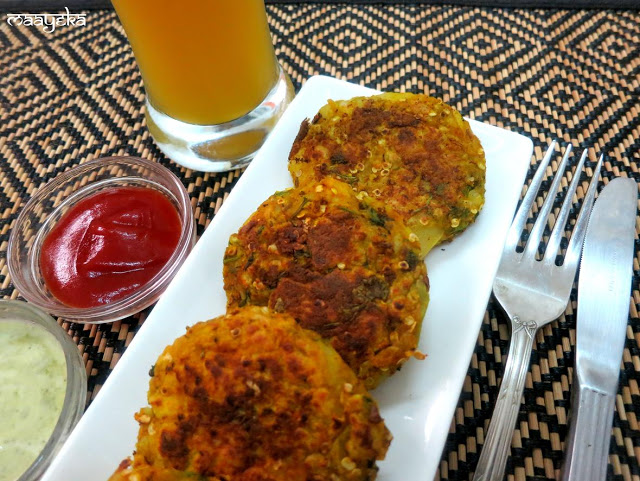 INGREDIENTS-
Brinjal / Eggplant -200 gms
Boiled Potato – 3
Cottage Cheese – 200 gms
Fresh Coriander – 1 tbsp
Green Chilli – 1 tsp
Grated Ginger – 1/2 tsp
Lemon Juice – 1/2 tsp
Chilli Powder – 1/2 tsp
Mango Powder – 1/2 tsp
Salt – 1/2 tsp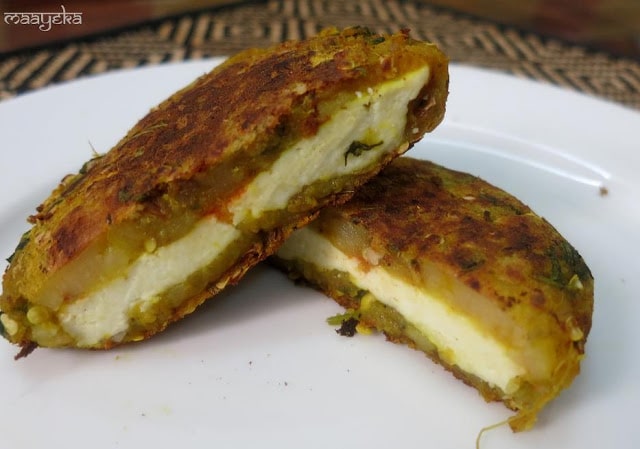 PROCEDURE-
Roast brinjal on direct flame till soft and done.
Peel and mash the brinjal.
Make thin roundels from cottage cheese(paneer) and spinkle salt ,chilli powder and lemon juice.
Take a bowl, mix mashed brinjal, mashed potato, green chilli, ginger, mango powder, chilli powder and salt.
Take a small portion of this mixture in your hand, place the paneer roundal over it.
With the potato mixture cover the paneer roundel from all the sides.
Dry roast in a nonstick pan on medium flame from both the sides.(you can add 2 tbsp oil if you wish).
Serve hot
Serving Suggestions – Serve with pieminto and tahini.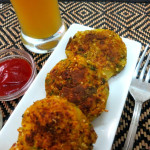 Print Recipe
Smoky Sandwich Tikki (Fat free)