Bengali special sweet and sour raw mango chutney
We all have already made variety of mango pickle till now and as the Monsoon is about to come in all States .Still raw mangoes are available in the market so I thought to try this populat Bengali Amer chutney which is a must have in each and every Bengali house hold.In North India we serve chutney along with the main course but Bengalis usally serve sweet chutnies at the end of the meal and prefer to eat with hands only.
This mango chutney is slightly different then U.P style Aam ki Launji and Gujarati Aam ka chunda. In Amer chutney panch phoron is the special ingredient which gives a nice flavour to the chutney .I have used sugar but you can also use jaggary in it. Some people like to use peeled raw mangoes but some prefer to use it along with the peel , you can choose the way you like it , it will taste great both ways.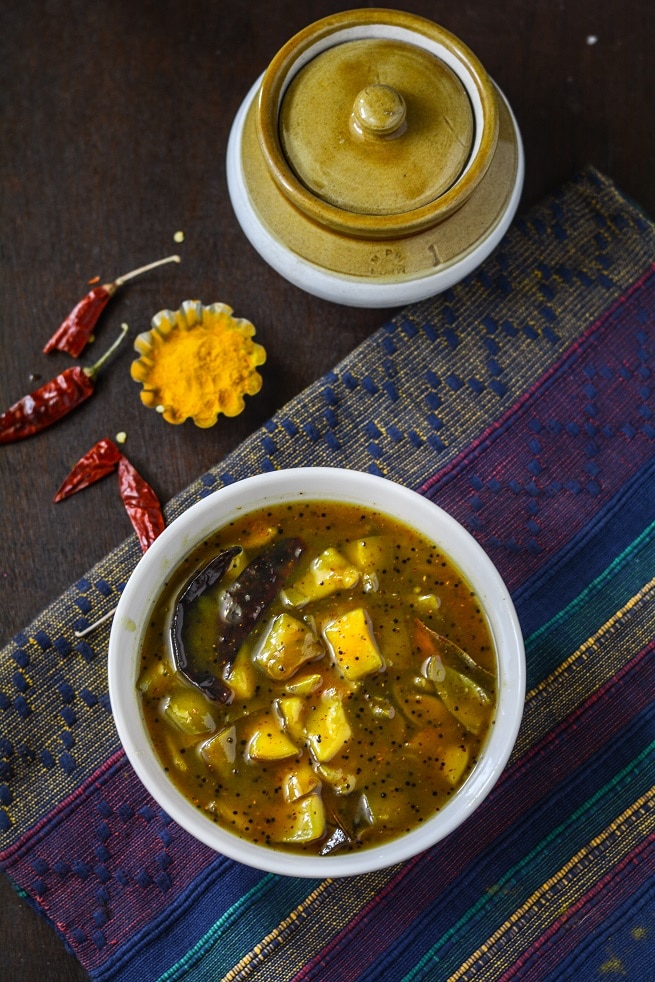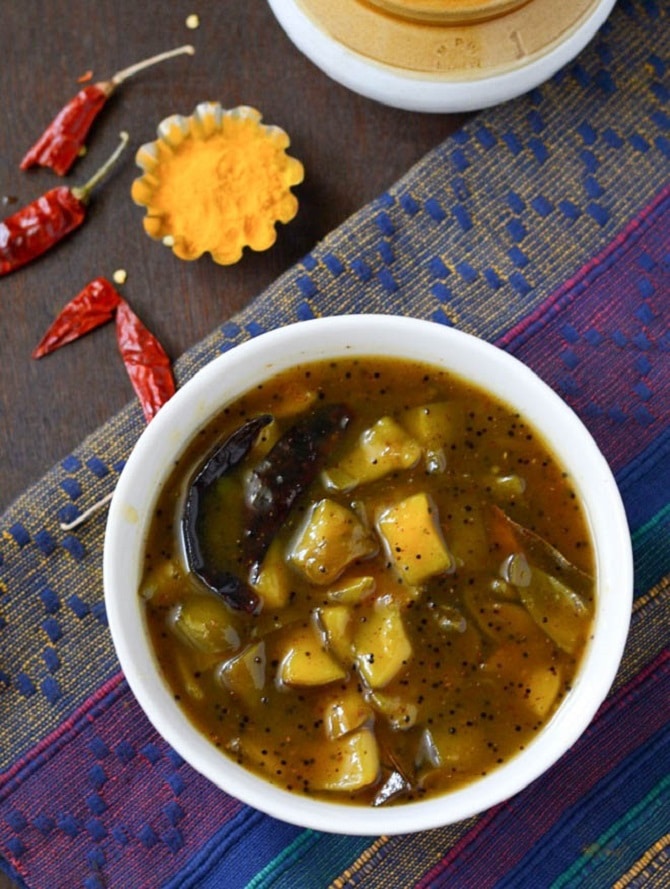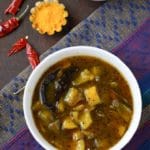 Wash and peel the raw mango (you can use them with out peeling too)

Slice into stripes or make big or medium size cubes as per your choice.

Heat oil in a heavy bottom pan and let it coome to smoking point.

Switch off the flame and let it cool down a bit.

Switch on the heat and add mustard seeds in the oil and as soon as it start crackling add asafoetida,bay leaves and whole red chilies and stir.

Now add turmric ,sliced raw mangoes and salt and saute for a minute.

Add 1 cup of water ,cover the pan and let it cook till mango become soft but not mushy.

Now add sugar and simmer till it thicken slightly.(you can adjust the thickness as par your choice)

Add the ground panch phoron masala and mix.

Store in a sterilized glass jar when it cool down completely.

Serving suggestions - serve with any snack or as an acccompaniment with main course meal, goes well with rice and roti both.
Panch Phoron- use equal amount of  cumin/ jeera, fenugreek/ methidana, Nigella seeds/ kalongi, fennel seeds /saunf, radhuni or rai dry roast them in a pan and grind to make a powder.
There is no Nutrition Label for this recipe yet.