Daal makhani -Black lentils cooked with cream – North India's favourite daal!!
Daal Makhani or Maa di Daal – This is probably the most popular Indian lentil preparation across the world which originated in  Punjab but now enjoyed all over.
The appeal of Daal Makhani is its rich and  creamy texture and is traditionally cooked overnight on a clay oven (known as Tandoors), its characteristic taste comes from the slow and thorough cooking and addition of butter and cream.
But in this version, we'll be cooking it in a  kitchen setup, and in a much shorter time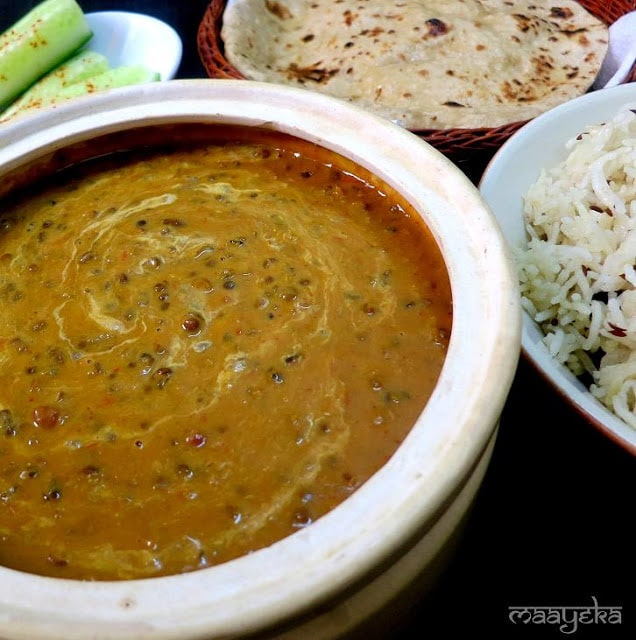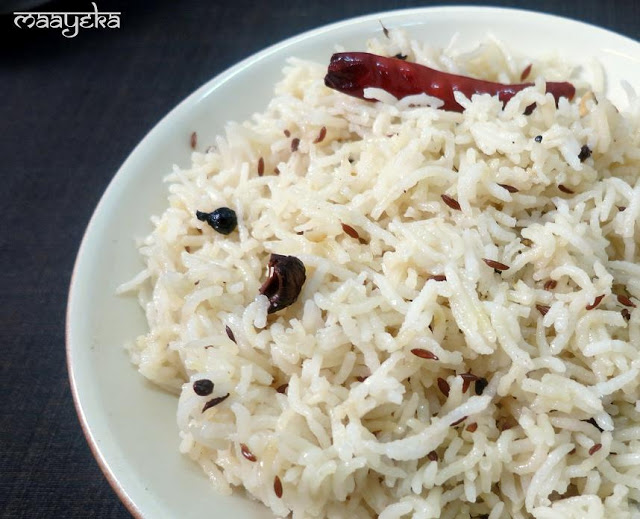 Preptime-10 min
Cooking time-20 min
Cuisine-Indian.Punjabi
Type-Main
Serve-6
INGREDIENTS
Whole urad daal(black lentils)-1 cup
Rajma (kidney beans)-2.5 tbls
Tomato-4
Ginger-1.5 inch
Green chillies-3
Bay leaf-2
Cumin seeds-1 t.s
Garam masala-1/2 t.s
Kashimiri Chilli powder-2 t.s
Coriander powder- 1tsp
Kasoori methi-1/2 t.s
Turmeric-1/2 t.s
Salt-1 t.s
Fresh cream-1/2 cup
Milk-1 cup
Butter-3 tbls
Oil-2 tbls
PROCEDURE-
Wash and soak black lentil (urad daal) and rajma(kidney beans) together in enough water for at least 8 hours.
Drain the water and wash thoroughly at least for 4-5 times till the water stays clear even while washing the daal.
Take the lentil,kidney beans, grated ginger, chili powder and 2 glasses of water and pressure cook for
2 whistles on high flame then lower the heat and let it cook for another 20
minutes.
When the cooker cools down completely, open the
pressure cooker. The cooked lentils should be very soft to touch. There
should be no need to mash the lentils.
Chop and blend tomatoes, chilies and 1 tsp ginger to a smooth puree.
Heat 2 tblsp oil and 3 tblsp butter in the cooking pan, and add cumin and
bay leaf. When the cumin turns golden add the tomato puree and cook for a
minute.
Then add the chili powder (use Kashmiri chili powder to give a nice and
bright colour), turmeric and coriander powder and cook till the oil starts separating from the mixture.
Add the cooked daal(lentil), water, kasoori methi and milk and simmer for 20 minutes.(this daal will thicken after some time so make sure to add enough water for cooking)
Add garam masala and cream(can use1/2 cup to 1 cup cream-depends on your choice,or you can substitute this with  2 cups of milk for a low fat version) cook for another 5 minutes
Garnish with fresh coriander and serve with a dollop of fresh butter on top .
JEERA RICE
INGREDIENTS-
Rice-1 cup
Ghee-2 t.s
Cumin seeds-1 t.s
Green cardamom-2
Black cardamom-1
Pepper corns-10
Cloves-4
Cinnamon -1/2 inch
Bay leaves-2
Salt-1 t.s
PROCEDURE-
Wash and soak the rice for 1/2 hour.
Crush the black cardamom and seperate the seeds.
Heat ghee or oil in a pan,and add cumin and all the whole spices.
Fry on low heat ,when cumin become golden then add the rice(drain all water from it)
Add 2 cups of water and let it boil. When it start boiling, lower the heat ,cover and cook on slow flame till done.
Fluff up the rice with a fork,and leave uncovered for sometime other wise it will cook further due to the heat and steam buildup inside it.
Cover when it cool down completely
you can make this rice without whole spices ,just with the tempering of cumin seeds,but I prefer to make it  this way.
 Serving suggestions- Daal makhani is best served with Jeera rice ,Naan and Kulcha's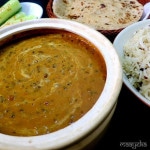 Print Recipe
Daal Makhani and Jeera Rice