Lachcha Rabdi -Indian Classic Dessert made with thickened milk and nuts
Rabdi is a classic Indian dessert ,specially popular in North India.It is made with full fat milk which is thickened by boiling till it become almost half,the cream or malai is gathered on the sides of the pan to make thick lachchas and then it is flavoured with cardamon, saffron and rose water. Sliced dry fruits are added to give it a royal touch.There are few instant methods to thicken the milk faster ,but they taste a lot different then this authentic lachcha rabdi.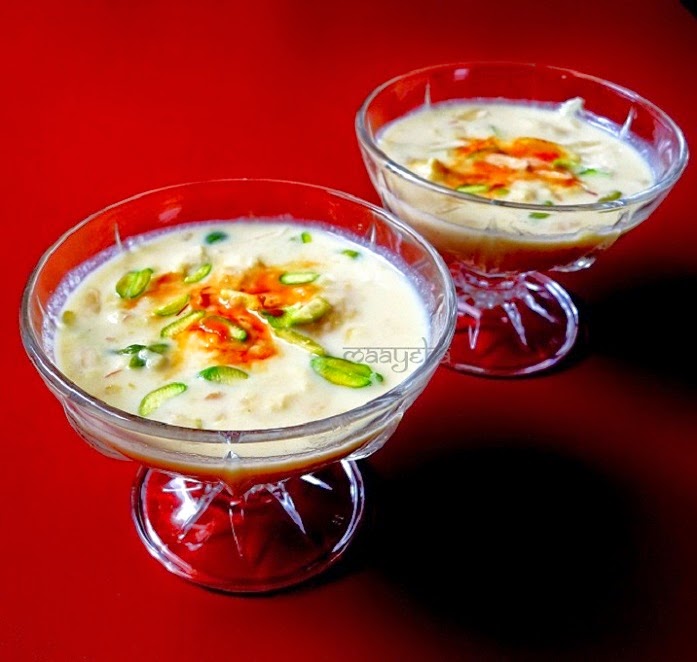 Prep time-10 minute
cooking time-approx-50 minutes
serve-4
INGREDIENTS-
 Full fat cream-2 litre
Sugar-3/4 cup *
Almonds-10
Pistachio-10
Cardamom powder-1/2 tsp
Saffron-1/ 4tsp
Rose water- 1 tsp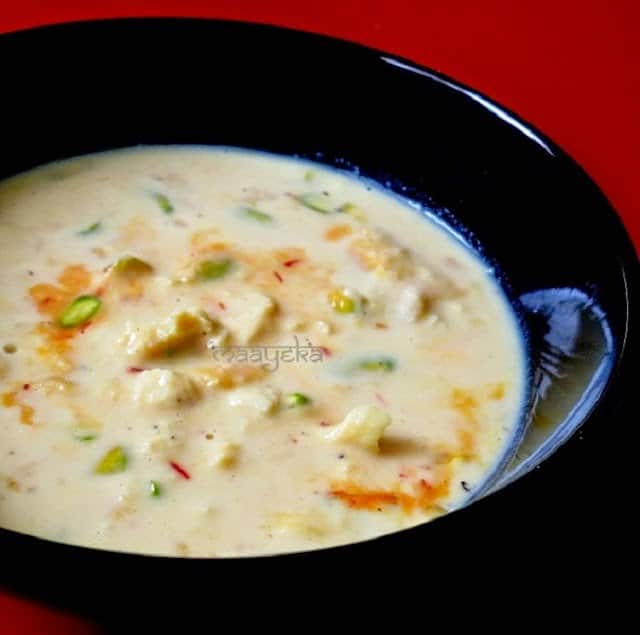 PROCEDURE-
Soak,peel and chop almonds and pistachio.
Soak saffron in hot milk and crush to make a paste.
Take a big,wide and heavy bottom pan or kadhai.
Grease the sides and bottom of the pan with ghee.
Add milk in the pan and boil on medium flame.
When milk start boiling ,a layer of malai start forming over the milk.
Now take the malai with the spatula and keep collecting it on the sides of the pan.
Collect on all the sides and keep stiring the milk in between so it will not stick in the bottom.
Keep repeating the process till the milk reduced to almost 1/3 .
Now add sugar and boil for 10 minutes.
Add saffron,cardamom and chopped nuts and switch off the flame.
Now scrape the malai from the sides of the pan and add in the milk.
Let it come to room temperature.
Add rose water and refrigerate for minimum 2 hours .
Garnish with some chopped nuts and soaked saffron.
Serve chilled.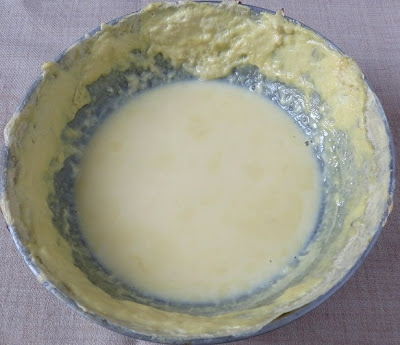 NOTE-
1-Always use a wide and thick bottom pan to make rabdi.
2-Don't leave the pan unattended as it will spill over very soon.
3-Cooking on medium flame make it cook faster.
4- If you make it on low flame it takes lots of time and the colour will be almost pink,but no change in taste.
5-Add sugar according to your taste.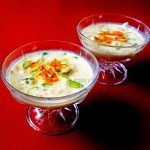 Print Recipe
Lachcha Rabdi Recipe