A healthy and delicious curry made with pursulane leaves,bengal gram and yogurt.
Kulfa in Hindi ,Purslane in English, Khorfeh in persian/luni bhaji/lunak/Pachiri /koluppa is a succulent weed plant with thick round leaves .It is cooling in nature so good to have in summer.It can be used in salads,stir fries, can add in any lentil preparations, it can be used it as a spinach substitute in almost every preparation.it is easy to clean as don't have much dirt as compared to other green leaves .kulfa have a good shelf life if refrigerated.You need not to discard the stems of kulfa like spinach stems, chop both the leaves and the tender stems and use in your cooking.
Kulfa  is slightly lemony in taste.It grows easily everyewhere, don't need much care and maintence.It is a very good source of omega -3 ,Vitamin A,Vitamin C ,vitamin E, B complex, Meganisium and potassium,Beta carotene etc .It is also used as a medicinal plant.It have antibacterial,anti inflammatory and have mild diuretic proprertics.Poultice of kulfa paste can also be applied on burns and wounds.
My grand mother use to make this kulfa ki kadi which my mother leanred from her and become a favourite at my Mothers home.Now I learned from her and started making and my family loves this kulfa ki kadi.Usally I make this kulfa kadi with kulfa,potato and chana daal but I have few corn kennals lying in my refrigerator so added them too.You can also add few fried moong daal mangodi in it for a change in taste occasionally.It can be served with jeera rice,boiled rice or chapatis.I usally make a combo of moong daal lachka ,kulfa kadi and rice.
I have also posted the recipes of Boondi ki kadi , Miloni ki kadi, Aloo Matar Mangodi ki kadi, Gujarati Bhindi Ki Kadi , Sindhi Kadi ,  Bhatia kadi and few more .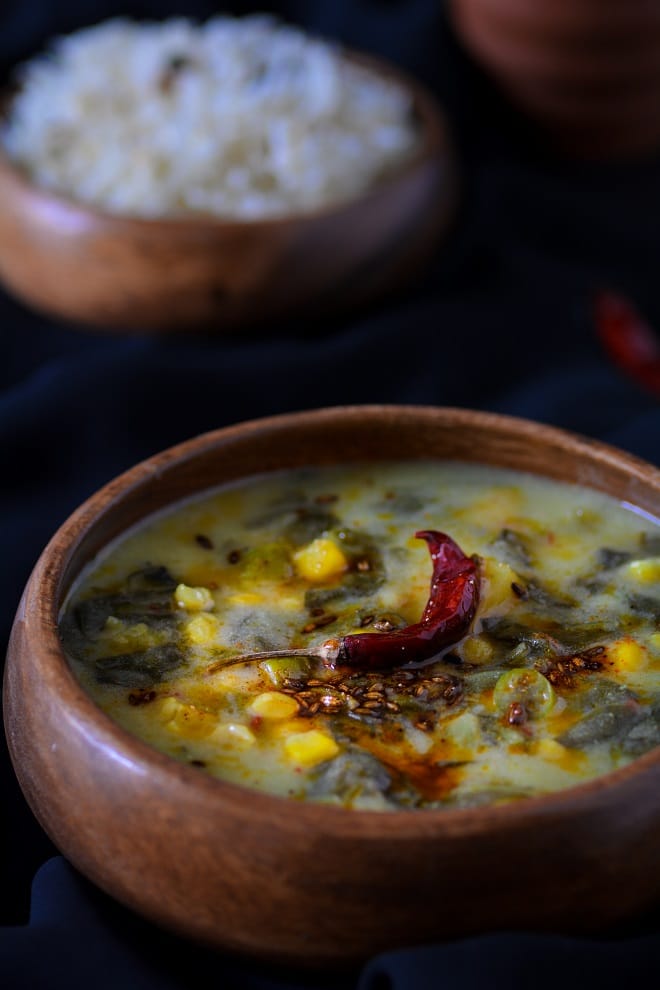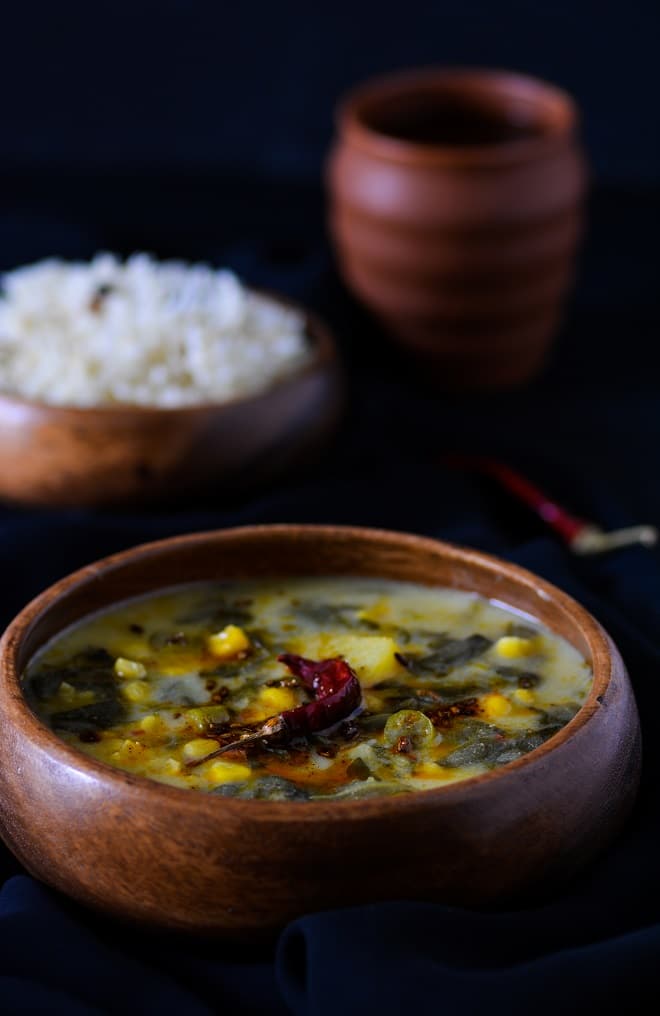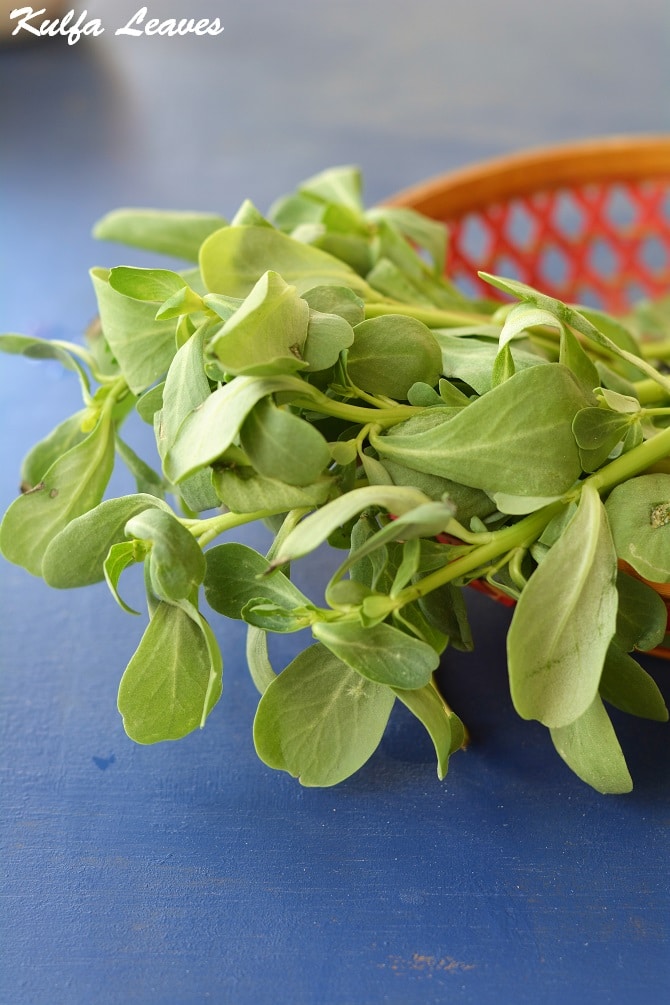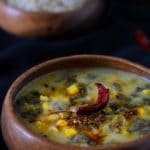 Wash tha kulfa leaves and then discard the hard stems if any and then chop them roughly ( just pluck the leaves and use with out chopping.)

Soak chana daal in enough water for 1/2 hour .

Peel and chop potatoes in medium size pieces.

Add yougurt and gram flour and whisk it well.

In a big pan add the soaked chana daal,chopped kulfa,potatoes,green chilies,ginger and the gram flour mixture.

Mix it well and then add water, salt ,turmeric and stir.

Cook on high flame till it start boiling.

Then lower the heat and simmer for about 20 -25 minutes.

Add lemon juice and fresh coriander and remove from the flame.

Heat oil in a small pan and add cumin seeds and asafoetida,when cumin start crackling remove from the flame and add red chili powder and pour over the curry.

Serve hot with rice,jeera rice or any Indian bread of your choice.
There is no Nutrition Label for this recipe yet.