Nepali Aloo ko Achar- Simple and flavourful potato pickle Recipe
Aloo ko achar/ Potato salad is a very popular and easy to make pickle recipe from Nepali cuisine.This pickle is very versatile can be served as a side dish with main course or with breakfast or snacks. It is a must have condiment in all occasions,wedding and on regular basis.
There are so many different versions of making this Aloo ko achar recipe ,though the basic ingredients will be the same but the consistency of the gravy may vary ,you can add more or less water and oil as per your preference. Sliced cucumber, radish and green chilies can also be added in this pickle. It is a very easy recipe just take care to use perfectly boiled potatoes ,don't use overcooked or under cooked potatoes.rest you can adjust the spice level as per your taste.
I have also posted Aloo gajar ka achar,  Achari Aloo ,  Aloo ka paani wala Achar, Potato and mix veg Pickle  which you can easily try  and enjoy this season.
I learned this Nepali Aloo Ko Achar recipe from a Nepali lady while I was doing a summer camp cooking workshop in a school here. Timur is a Nepali spice which have a very strong tongue tickling taste and is used in this aloo ko achar,The sweet Nepali lady not only shared her authentic family recipe but also gave me some timur which she brough from Nepal. You can also use sichuan pepper instead of timur . The Aloo ko achar taste delicious even without using timur. Timur is easily available on online stores if you are interested in trying,else go ahead and make without timur and enjoy !!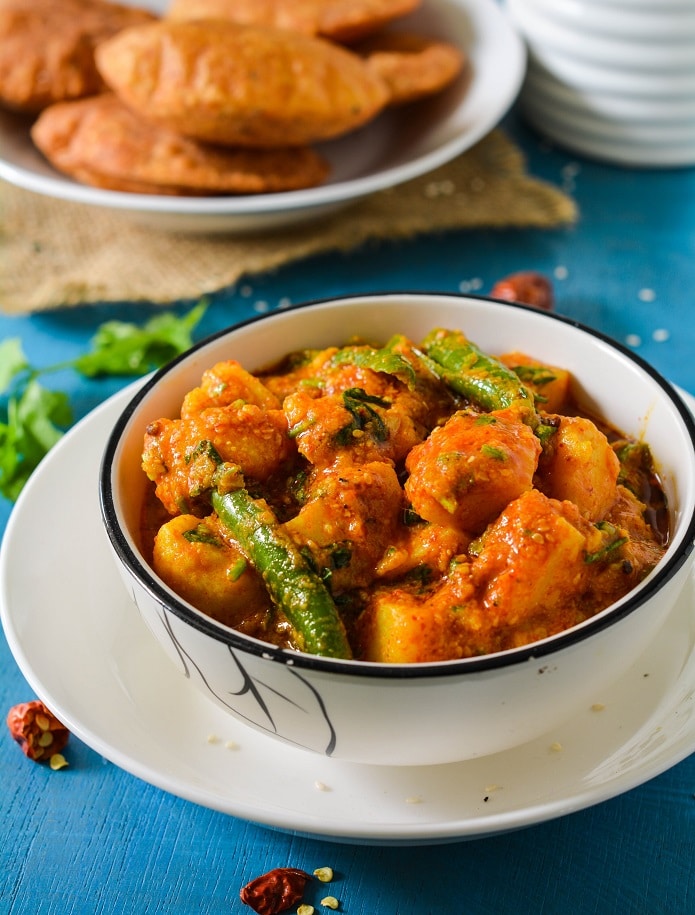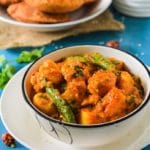 Dry roast sesame seeds till they turn light golden and then let them come to room temperature and grind to make powder.

Boil the potatoes ,peel and make medium size cubes.

Wash,slit and chop green chilies in big pieces.

Grind OR pound timur to make a fine powder.

Take a big bowl and add the cubed potatoes, sesame seed powder, green chilies, salt, chili powder ,timur and mix well.

Heat Mustard oil or any cooking oil in a pan and add the fenugreek seeds till they turn dark brown, switch off the flame and add asafoetida and ginger ,stir for a minute.

Now pour this hot oil over the potato mix and stir properly.

Now add water,lemon juice and chopped fresh coriander and mix well.

Cover the pan and let it soak all the flavours for 1/2 to 1 hour then serve as a salad or pickle.

If refrigerated it stays well for about a month but keep stirring and mixing it after 2-3 days
Note-
Timur is a Nepali spice which is quite strong tongue tickling taste ,you can use sichuan pepper instead of timur, or can make this pickle without using it
There is no Nutrition Label for this recipe yet.