Zaatar Roasted Potatoes – Crispy stir-fried potatoes with Zaatar spice mix
Zaatar is a Middle Eastern spice mix which has very delicate tangy flavours. It is mainly used as a topping for different types of Middle Eastern bread. The most popular is Zaatar Manakeesh, the generous sprinkle of olive oil mixed zaatar takes this manakeesh to a different level.
Quick stir fries are always welcome in the menu as they are time savers quick fix recipes. I usually make Cabbage and carrot sambharo ,   Gajar mirchi ka sambharo, Raw papaya stir fry type veggie stir-fries regularly as these recipes didn't need any gravy or too much preparations. Every body loves potatoes at my place so almost each and every potato recipe is a hit in my family. My daughter just loves the simple Dahi Aloo chat and Peanut potato stir fry.
Yesterday when I was planning for my lunch I didn't have many vegetables in the refrigerator. I love the flavour of Zaatar spice so much but there are not many recipes to use the spice blend. I did have a few boiled potatoes, so I tried making stir fried potatoes with zaatar and it turned out so awesome. Everybody loves it so much that nobody waited till lunch and the potatoes are finished as a snack with labneh. Such an easy,quick and delicious recipe with just two ingredients!!
Zaatar spice mix is very easily available in the gulf region and in metro cities of India, if you want you can easily make this spice mix ,I have already posted the recipe of-How To Make Zaatar Spice Mix in my blog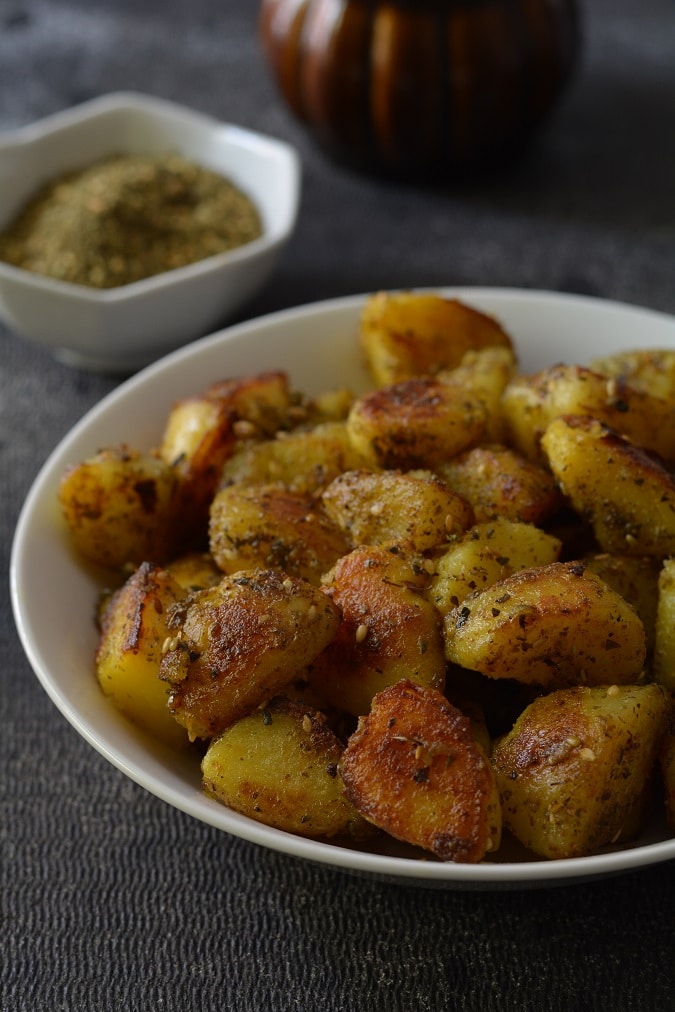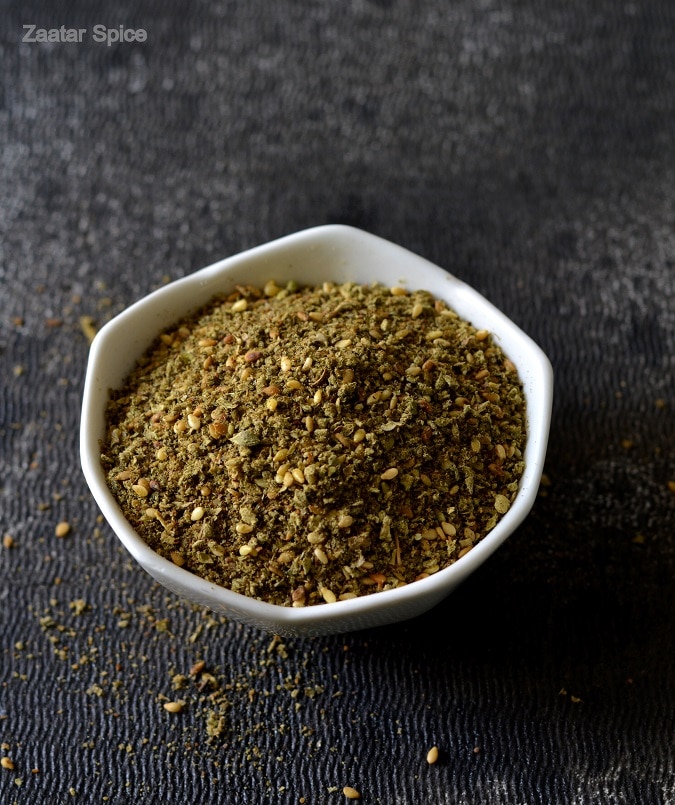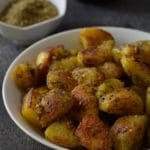 Peel the boiled potatoes and chop into medium size cubes.

Heat oil in a heavy bottom frying pan.

Add the potato cubes and stir fry for about 2-3 minutes on medium heat till they get a nice golden colour (you can also deep fry the potatoes )

Now add salt and zaatar spice mix and stir for a minute on low heat.

Serve hot as a starter with labneh or your choice of tangy sauce.
Serving suggestion- serve as a starter or side dish .
Nutrition Facts
Zaatar roasted potatoes
Amount Per Serving
Calories 304
Calories from Fat 162
% Daily Value*
Total Fat 18g 28%
Sodium 2929mg 122%
Potassium 329mg 9%
Total Carbohydrates 20g 7%
Protein 2g 4%
* Percent Daily Values are based on a 2000 calorie diet.