Lauki ka halwa-Bottle gourd pudding
lauki ka halwa is a very popular summer dessert . It is quite simple to make ,grated bottle gourd is simmered in milk and when it become soft then sugar and nuts are added and coked till it thickens and become like a soft lump.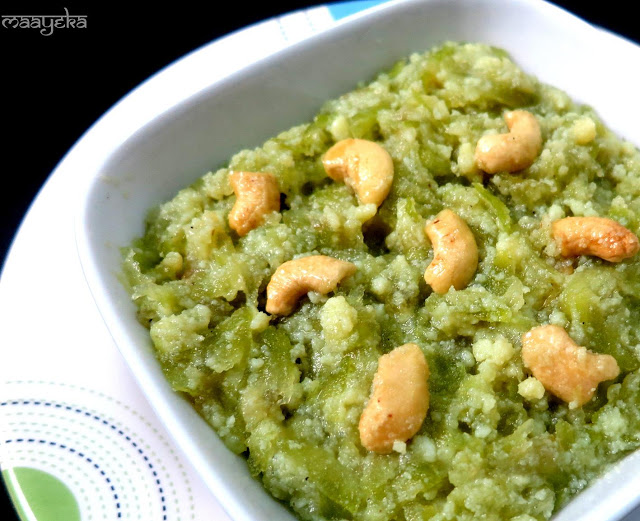 INGREDIENTS-
prep time-10 min
cooking time-30 min
serve-6
Bottle gourd/Lauki /Doodhi-500 gms(approx.3 cup)
Milk-2 cup
Khoya-1 cup *
Sugar-1 cup
Ghee-5 tbls
Cashew nuts-15
Cardamom powder-1/2 t.s
Rose water- 2 t.s
PROCEDURE-
Peel and grate bottle gourd (grate it just before making the halwa, else it will change its color and become slightly black)
Heat 3 tbls ghee in a pan,fry cashews and keep aside, then add grated lauki and saute on medium flame for 2 minutes.
Add hot milk and keep stirring till it reduces and become thick.
Now add sugar and let it cook ,till it reduces.
Add khoya ,2 tbls ghee ,cashews and cardamom powder.and keep stirring.
When become thick ,add rose water.
Mix and serve – hot or cold.
NOTE – *If you don't want to add khoya then add 3 tbls of milk powder at step 5 OR use 1cup full cream milk and 1 cup evaporated milk.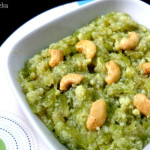 Print Recipe
Lauki ka Halwa (Doodhi ka Halwa)