Jeera Aloo/ Vrat ke Jeera Aloo- Cumin and pepper flavoured potato roast for fasting
vrat ke jeera aloo is a very easy and quick to make recipe for fasting. You just need some boiled potatoes and your stir fried aloo will be ready in just 5 minutes.You can serve these jeera aloo with any type of poori and paratha.
As these potatoes are cooked for Navaratri/ Ekadashi so made with very basic ingredients. During Hindu religious fasting only few spices, flour , vegetables are allowed to consume, There may be little difference in each family tradition.
For the detailed post on what to consume during fasting  check my this blog post-
https://maayeka.com/2019/08/janmashtami-recipes.html
Making  vrat ke aloo is very quick and easy. You can make this aloo fry with boiled potatoes or add chopped raw potatoes in the tempering, cover and cook till done. Saute the potatoes for 2-3 minutes on medium high heat so potatoes will roast nicely. Then add pepper powder and mango powder or lemon juice and mix well. Roast again for 2 minutes and then add chopped fresh coriander and mix.
Serve these jeera aloo with –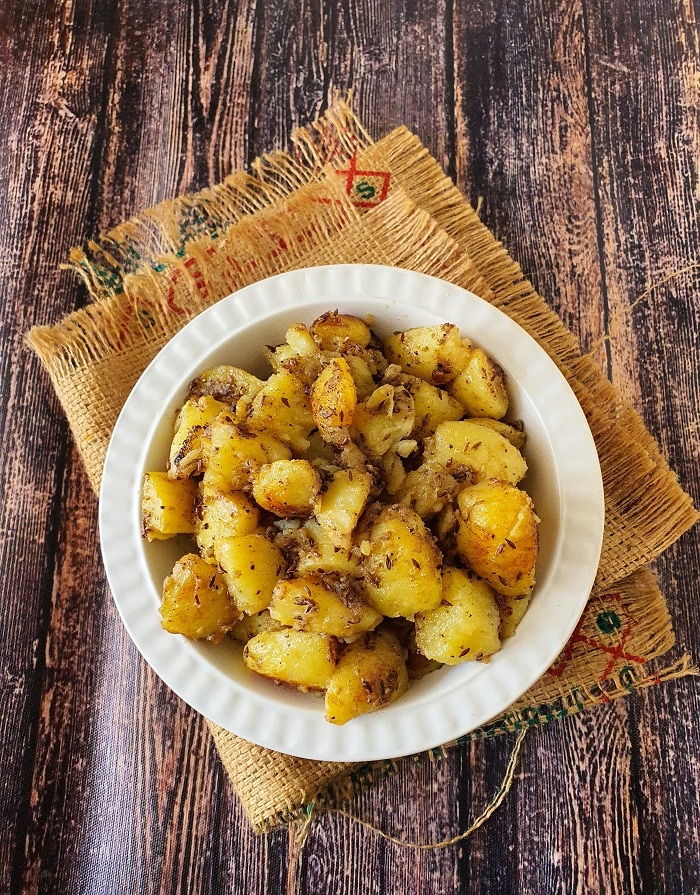 Check the jeera aloo video of Maayeka youtube channel and like and subscribe the channel if you like my recipes