Delicious chocolate shake topped with ice cream and almond butterscotch crunch
Butterscotch milkshake – As the summer season has already started, the demand for chilled drinks and shakes make us try different recipes for shakes and juices.Fruit milk shakes are the regular at every home .This butterscotch milkshake a very easy and delicious shake,kids loved the crunch of butterscotch with soft ice cream.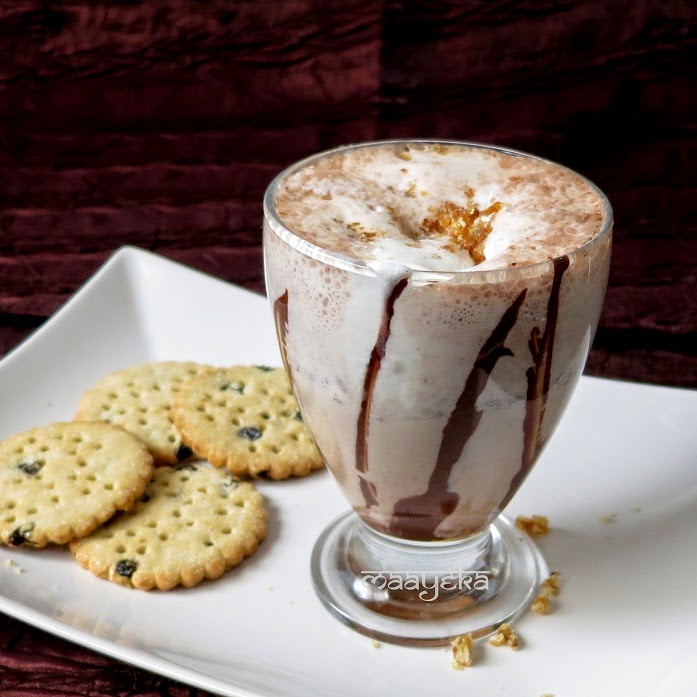 Prep time-15 minutes
Cuisine-Indian
Type-Beverage
Serve-1
INGREDIENTS-
Chilled milk-1 cup
Milk chocolate-2 tsp
Sugar- 2 tbsp
Butterscotch essence-1/4 tsp(optional)
Almonds-6
Vanilla icecream-2 scoops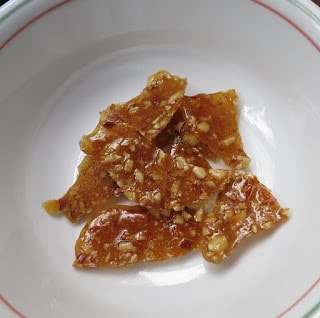 PROCEDURE-
Crush the almonds to make a coarse powder.
In a heavy pan add 1/2 tsp butter and then add 2 tsp sugar.
Keep stirring the sugar, till it melts and become golden in colour.
Now switch off the flame and add crushed almonds and stir and mix well
Immediately pour it on a greased metal plate or on a butter paper.
Let it cool down completely and then crush to make a coarse powder.
Melt the chocolate in the microwave or melt in a double boiler.
Blend together chilled milk,essence,sugar,and melted chocolate.
How to serve-apply some melted chocolate inside the serving glass.
Put some almonds butterscotch crunch in the bottom of the glass.
Pour the chilled shake in the glass,can also add 2-3 ice cubes.
Now top it with vanilla ice cream .
Garnish with a tsp of almond butterscotch crunch.
Serve immediately.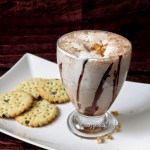 Print Recipe
Butterscotch Milkshake