Yard long beans and potato stir fry
Yardlong beans/Chinese Long beans/Barbatti /Boda/ Karamani /Lobhia ki phali so many names for this simple and healthy bean ! This long bean is quite popular all over India .These beans are longer than the french beans, are of about 6-7 inches, thin and round with small seeds inside. Long bean is mainly a summer vegetable but now very easily available throughout the year.
These beans taste best when they are fresh,green and tender .These beans are not as soft as french beans so it is better to chop them finely if you are making a thin curry .If the outer skin got slightly mature then you can peel it and use the seeds inside to make a curry .When the pods are mature then they are shelled and the seeds are dried and sold as cow peas or Lobhia.
Like all other beans it also has numerous health benefits. It has a very good amount of fiber so very good for stomach and bowel movement .Recommended for diabetic and hyper tension patients as it helps to lower cholesterol and is diuretic in nature.
You can make so many different types of curry or stir fry with long beans. Sometimes I make with Barbatti Masala without adding potatoes and Sometimes makes tangy  dahi wali Potato and yardlong bean curry .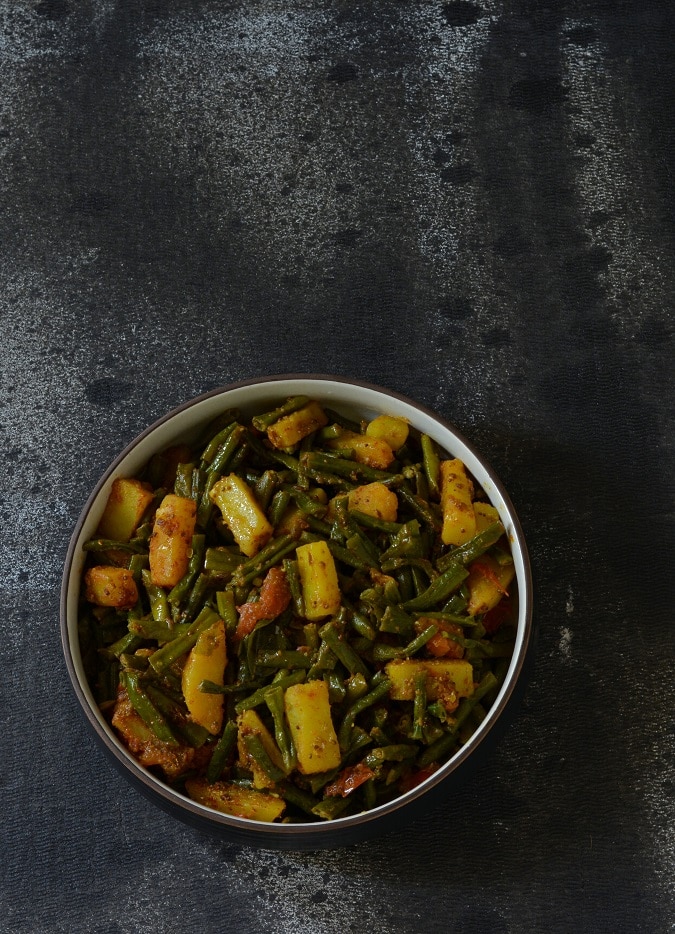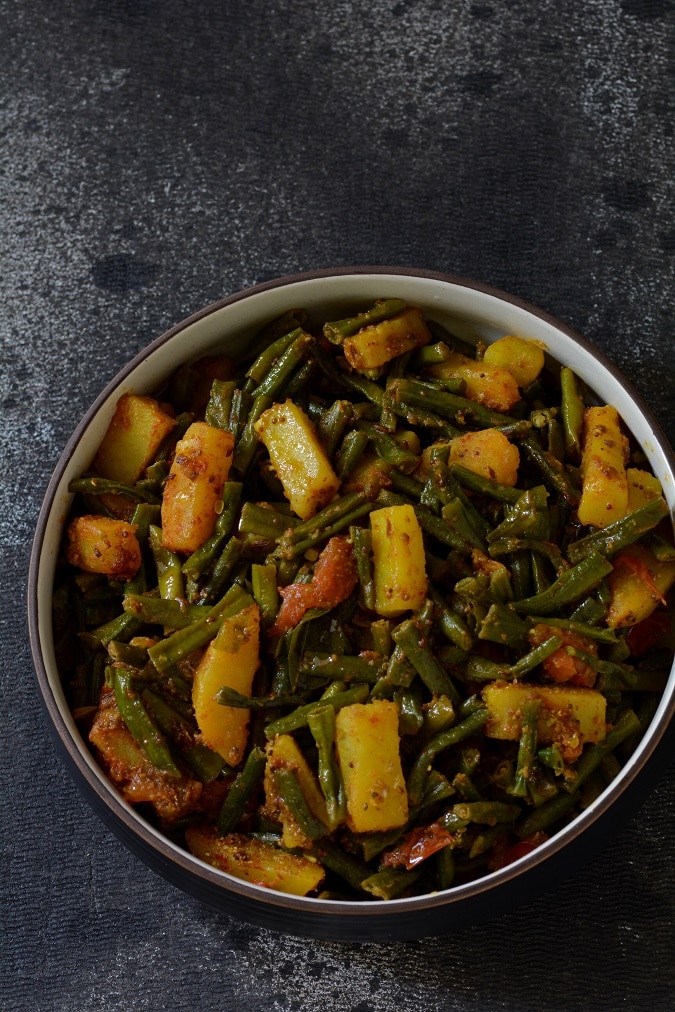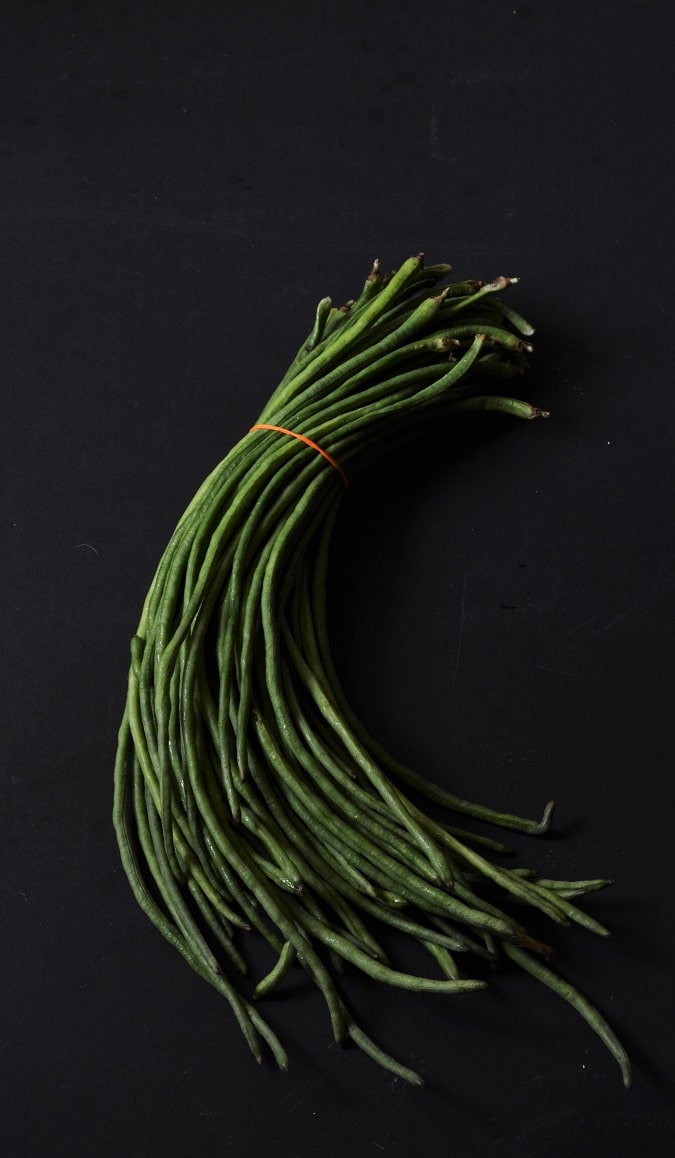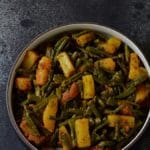 Wash ,trim the ends and chop the beans into small pieces.

Wash peel and chop potatoes into long medium thick slices.

Heat oil in apan and add cumin and mustard seeds.

When cumin become golden then add asafoetida and curry leaves.

Add turmeric in the pan and then add the chopped beans and potatoes.

Add salt and mix the vegetables well.

Cover the pan with alid and cook on slow heat.

When it is half done then add the chopped tomatoe s,mix and cover and simmer .

When the potatoes are done add the remaining spices and mix properly.

Remove the lid and let it cook for a minute.stir 2-3 times .
There is no Nutrition Label for this recipe yet.