Instant Red Chili Pickle- an easy and quick Fresh red chili pickle
Few days back I brought a big bag of fresh red chilies and was wondering what to do with these chilies .Then I made red chili chutney, chili stir fry and then made this quick,easy and Instant red chili pickle which I learned from a very dear friend Anuradha.S who is also a foodie and a wonderful person.
This Instant red chili pickle can be made very easily with the basic ingredients readily available at home . I have used medium thick red chilies but you can also use thicker ones but prefer to use fleshy ones. I always make this Instant red chili pickle in small quantity so it will stay crisp and  fresh .As it can be made instantly so no need to make in large batches.
This pickle taste sweet ,sour and tangy ,a very delicious and versatile condiment .It goes very well with rice, roti, wraps and in sandwiches .
If you love making chili pickles then do try these-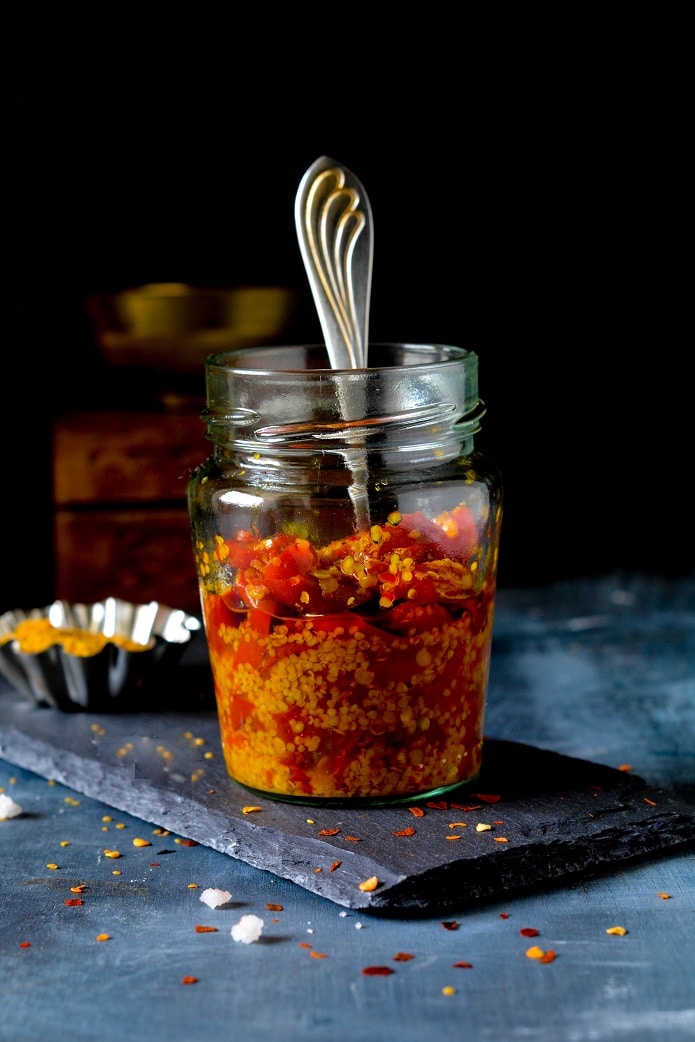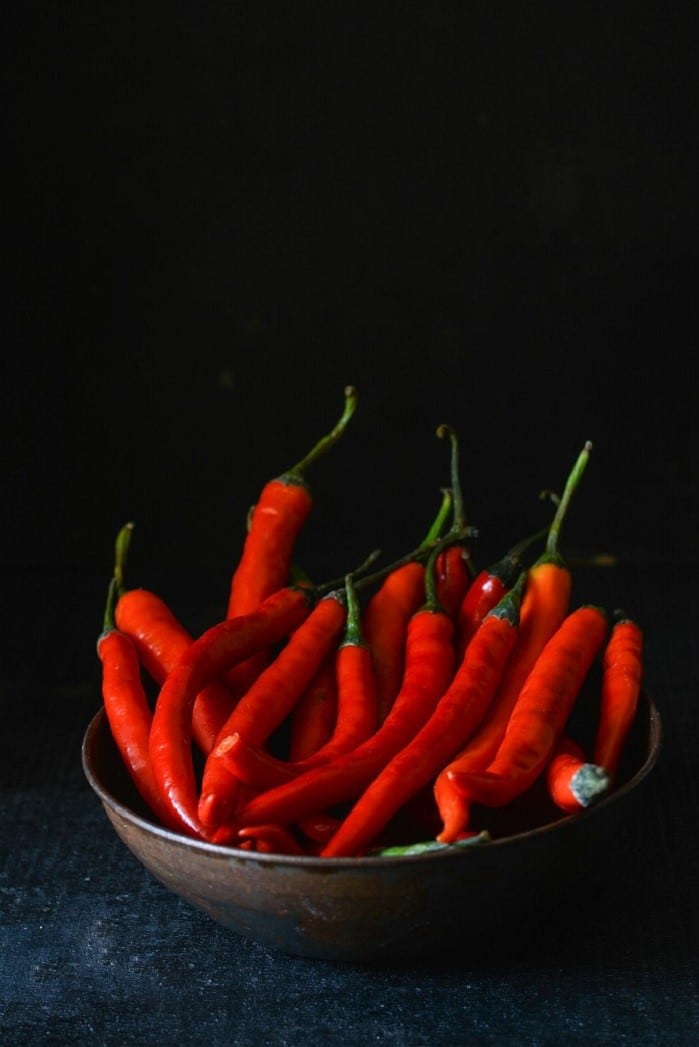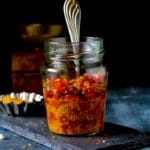 Wash and wipe the red chilies and then cut them diagonally

Heat oil in a pan and add the chili flakes and saute for few seconds.

Now add the chopped chilies and saute for 5 minutes on low heat.

Now add salt, turmeric, yellow mustard seed powder/rai kuria, sugar and vinegar.

Mix it well till the sugar dissolves.

Store it in a glass jar when it cool down completely.

Instant red chili Pickle is ready to enjoy with roti ,rice or bread !
There is no Nutrition Label for this recipe yet.