Sookhi urad ki daal- Stir fried white lentil in mild spices
Punjabi cuisine is very popular for the variety of thick and creamy lentils .Though all the lentils are used in Punjab but the most popular is chana daal and urad daal, all forms of urad daal is used in their cuisine,whole lentil ,split and washed one are cooked to make different varieties.
Daal makhni  is the most popular daal world wide now, Tadka daal , Daal fry and Maa choley ki daal are  my favourite daal.
To make perfect punjabi sookhi urad daal ,the daal should be boiled Al dent then it is tempered in tomato and spices .Dont over cook the daal while boiling else it will become mushy while adding in the tempering.It is best served with hot tandoori roti or parathas.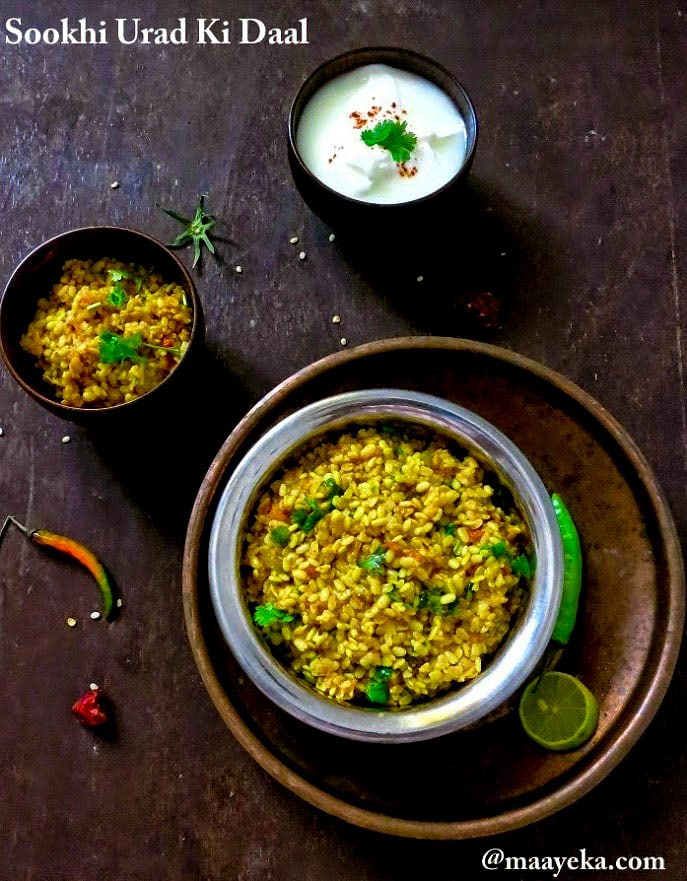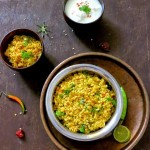 Wash and soak dhuli urad daal daal in enough water for 20 minutes

Drain the water and boil 4 cups of water in a pan .

When water start boiling add 1/4 tsp turmeric and the soaked daal in it.

Cook till its almost done but the grain should remain separate.

Drain the boiled daal in a colander to drain the extra water.

Heat oil and ghee in a pan and add the tempering ingredients.

Add chopped tomato and salt and cook till tomato become soft and mushy

Now add turmeric ,chili powder,garam masala and the boiled daal in the pan.

Mix gently and cover the pan and simmer till done.

Add lemon juice,fresh coriander and 1 tbsp of ghee.
Serving suggestions- best served with roti ,parathas or rice.
Note-
Don't over cook the daal at step 3 else it become mushy while adding in the tempering.
Addition of lemon juice is optional.
There is no Nutrition Label for this recipe yet.