Cabbage Pakoda- Crisp, delicious and easy to make cabbage fritters
As the Monsoon season is already started in India and the cool breezy weather demands for some thing hot, fried and spicy. Roasted corn on the cob and different types of pakoras are made regularly in every house and also sold on the road side stalls to enjoy with a hot cup of tea.The crisp and delicious – Crispy Corn Kernels is made regularly in my house on popular demand 🙂
I always prefer to make different varieties of pakoras and snacks at home as they are more delicious ,healthy and hygienic then the store brought ones. There are so many variety of pakoda which you can easily make with the basic gram flour batter ,just slice the vegetables thinly and dip in the spicy batter and fry on medium heat.Most of the vegetables can be used to make pakoda. I have even used karela peel to make crisp and crunchy-  Karela Pakoda
Making Cabbage pakoda is quite easy. Make sure to slice or shred the cabbage thinly and add around half quantity of gram flour in it . The amount of water should not be much else the pakodas will become soft and soggy. Fry them on medium heat . If you fry cabbage pakoda in hot oil then they may cook from outside but remain raw from the center and frying on low heat then they absorb too much oil and not become crisp.
You can also try these pakoras from my blog-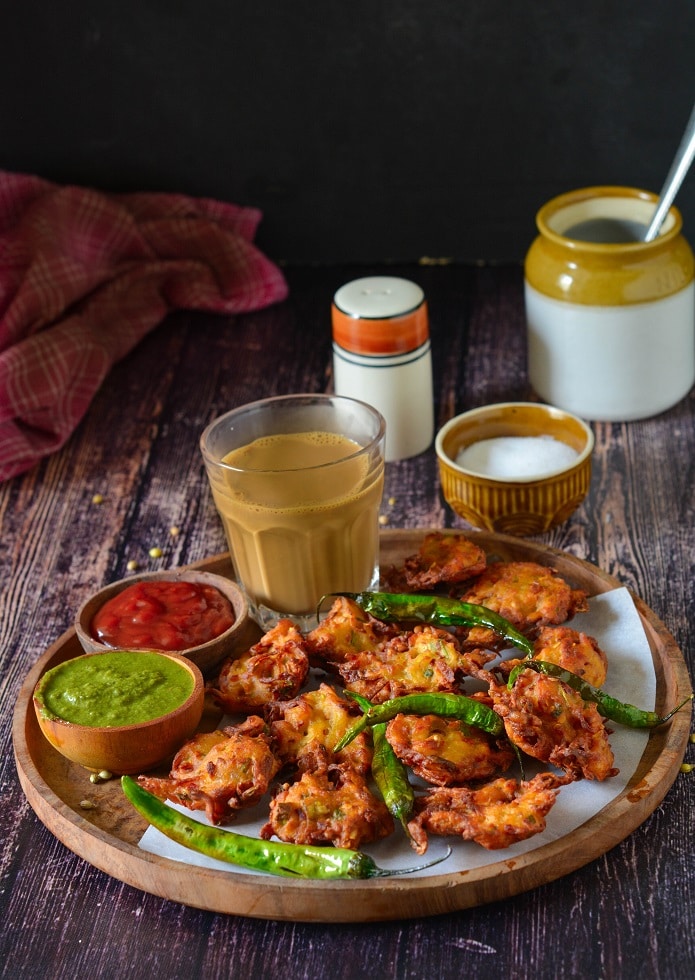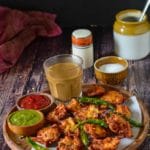 In a big bowl add the shredded cabbage ,green chilies, ginger, gram flour ,rice flour and all the spices.

Mix it well and then add just enough water to make a sticky medium batter.

Now add 2 tbsp of hot oil in the batter and mix it well.

Heat enough oil in a deep wide pan to fry the pakodas.

When the oil become hot drop around 1.5 -2 tbsp of batter and gently drop in the oil,repeat the process and make few more pakodas, don't crowd the pan.

Fry pakodas from both the sides on medium flame till they become golden and crisp.

Drain on a paper napkin to remove the excess oil.

Serve hot and crisp cabbage pakodas with mint chutney and tomato ketchup.
There is no Nutrition Label for this recipe yet.