Aloo kachori -Crisp homemade pastry shells stuffed with  mint and potato mixture
Aloo kachori is a popular snack in North India, with a few different versions to suit regional tastes. When I came to Dubai, I tasted this delicious aloo kachori which is an speciality of the Bhatia community. Since then this is one of my favourite recipes, and every one at my home loves this. The addition of mint and ground pomegrante makes this special and different. These are best served with mint chutney  and date and tamarind chutney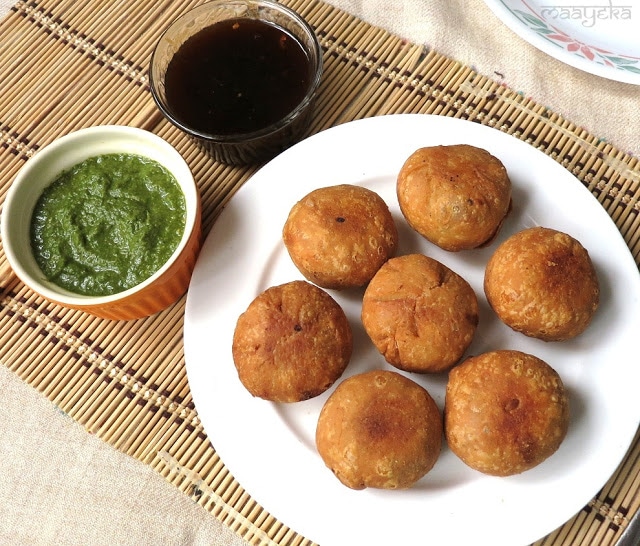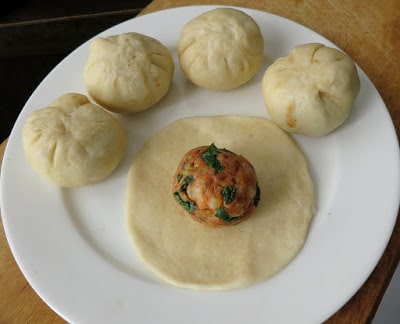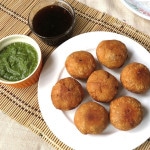 To make outer layer/pastry shell-
Outer covering/pastry shell
Take a big bowl and add all the ingredients listed for making outer layer.

Mix well and make a soft dough with cold water,cover and rest for 10 minutes.

Knead well and make equal size balls from the dough.
In a bowl add all the ingredients for stuffing and mix properly.

Make equal size balls from the mixture,slightly bigger then the dough balls.

Now dust the dough balls with refined flour and roll to make a medium thick poori.

Place the potato ball in the centre and pull and close the poori from all sides,pinch off extra dough and make a round ball.

Heat oil in a deep pan, add the kachoris on medium heat .

Now lower the flame after a minute and fry the kachoris on low heat from both sides till golden in colour.

Drain on a paper napkin to absorb the extra fat,
Serving suggestions-serve with mint chutney and date tamarind chutney
There is no Nutrition Label for this recipe yet.