Navaratri Fasting recipes- recipes to use during Navaratri fasting
In Northern and Southern Part of India people celebrate Navaratri and fast during the nine days . Goddess Durga is worshiped in all her nine swaroops. In Bengal Durga pooja  is also celebrated at this time of the year.The 10 th day is celebrated as Dusshera, to mark the  victory of good over Evil. In Southern India people decorate beautiful Golu on Navaratri. Every state have its own different tradition to worship Devi Maa. Some people fast the whole nine days of Navaratri and some observe fast on the 1 st day and the last day of Navaratri . People often refrain to use onion ,garlic and non veg food during Navaratri and eat only satvik food with is allowed during Navaratri fasting
Hindu religious fasting i.e Janmashtami, Navaratri, Shivaratri, Ekadashi, Poornima only permit certain grains, vegetables and spices to be consumed . This list varies according to every family's specific traditions, but these are the main grain, vegetables, and spices which can be used during fasting –
Flour – kuttu aata / Buckwheat flour,  Rajgiri atta /Amaranth flour , Singhoda aata /water chestnut flour, Sama/ samu/ varai / Barnyarn millet, Sabudana/ Tapioca Pearls/sago, Fox nut flour, arrowroot
Spices – Sendha namak,  Amchoor/mango powder, Kali mirch/pepper powder, Cumin/jeera, Carom seeds/Ajwain, Green Cardamom and Cloves.
Vegetables – Aloo/potato, Arbi/colocasia, Sweet potato/shakarkand, Yam/jimikand, Raw banana, lauki/ bottle gourd , yellow pumpkin /kaddu, Raw Papaya/papita, Cucumber/kheera, lemon/ neebu, Green chili, Ginger/adrak ,bathua and Green coriander
 Nuts – All the dry fruits and Nuts can be used in fasting i.e – Cashew, Phool makhana, Almonds, Chiroli, Raisins, Coconut, Walnut, Peanuts, Pine nuts, Prunes, Pecans, Pumpkin seeds,Sunflower Seeds
Fruits– All the fruits-  raw or ripe, sweet or sour  are allowed to use during fasting.
Dairy Products– Milk, Yogurt, Paneer, khoya, Cream, Malai, butter, ghee ,lassi.
Sweets– All the sweets made purely with milk, khoya or paneer or nuts can be consumed.Desserts made with the allowed fruits,vegetables and nuts. i.e- potato halwa, doodhi halwa, sweet potato kheer etc.
Cooking Medium– Ghee, butter and any cooking oil can be used but peanut and sunflower is the preferred oil to use during fasting.
I am sharing few Fasting Recipes which you can make for Navaratri  celebration-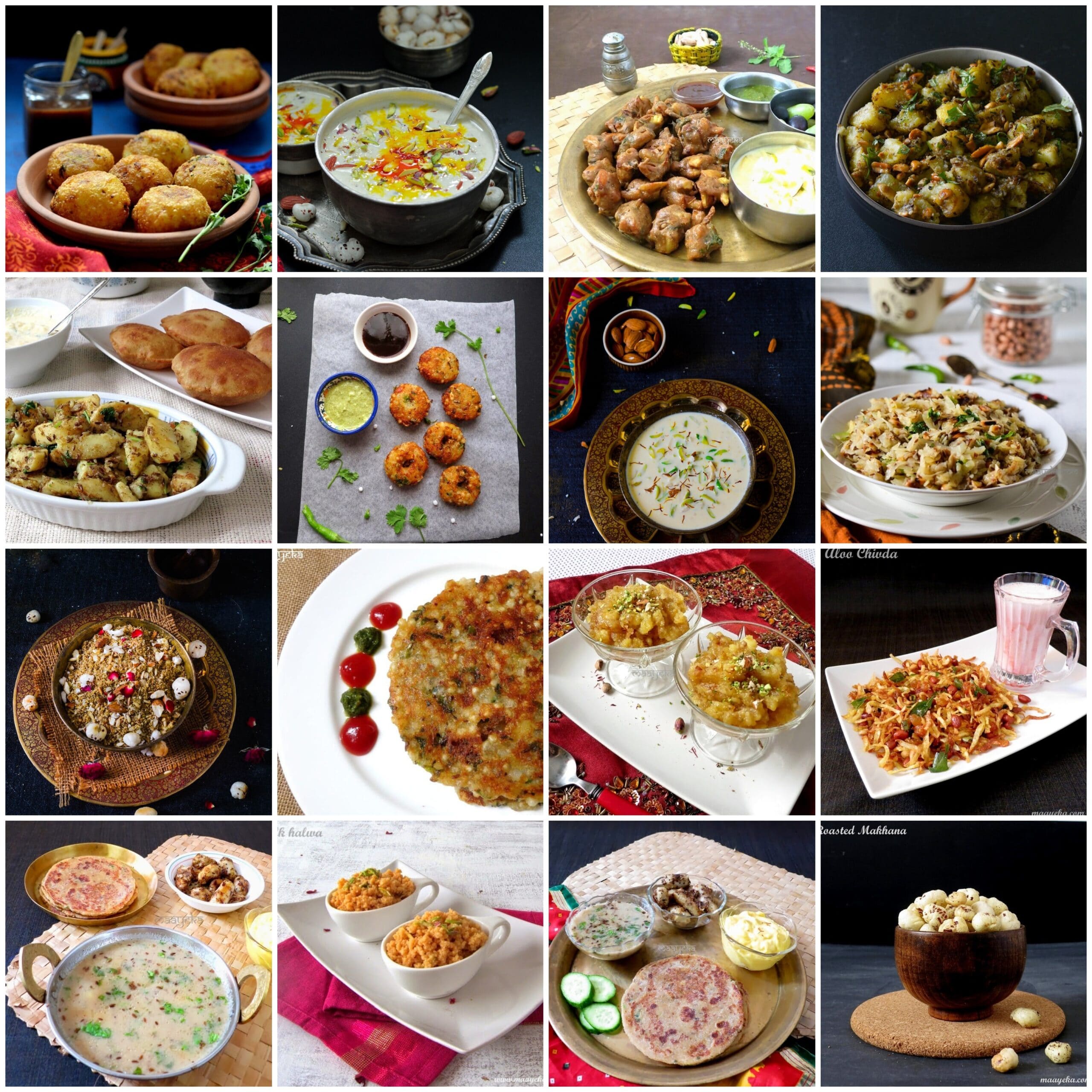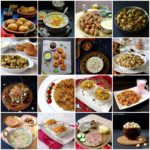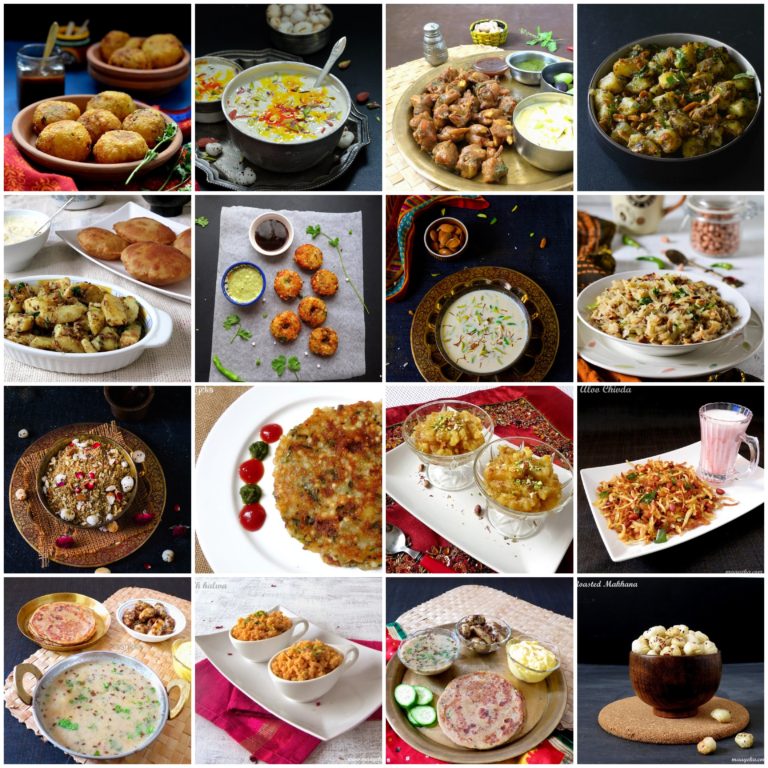 Print Recipe
Navaratri Fasting Recipes, Vrat ki Recipes